1997 Football
Division-III State Champions
Record: 13 - 1
Head Coach: Bob Jacoby
Assistants: Chad Williams, Doug Antle, Tony Pratt, Tom Weilbacher, Nick Slupski, Tyler Gantz, Shane Mauger, Billy Vasil, Ryan Wiggins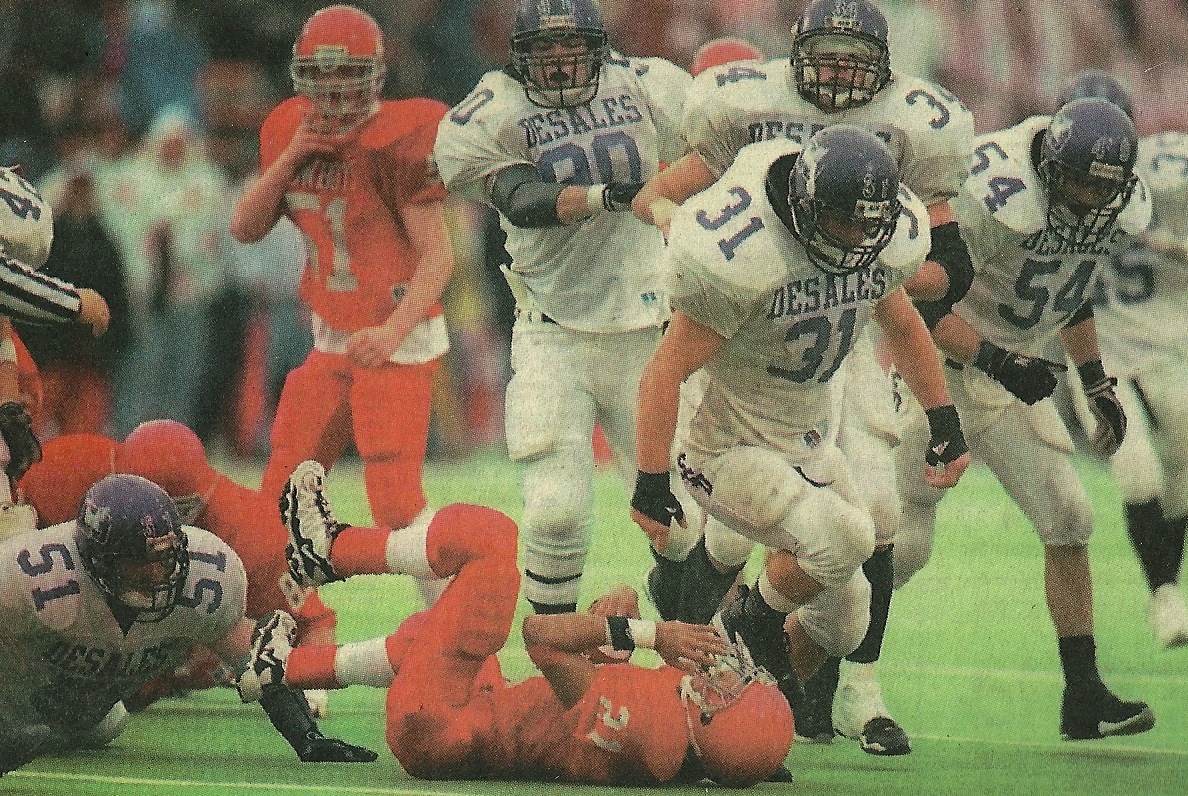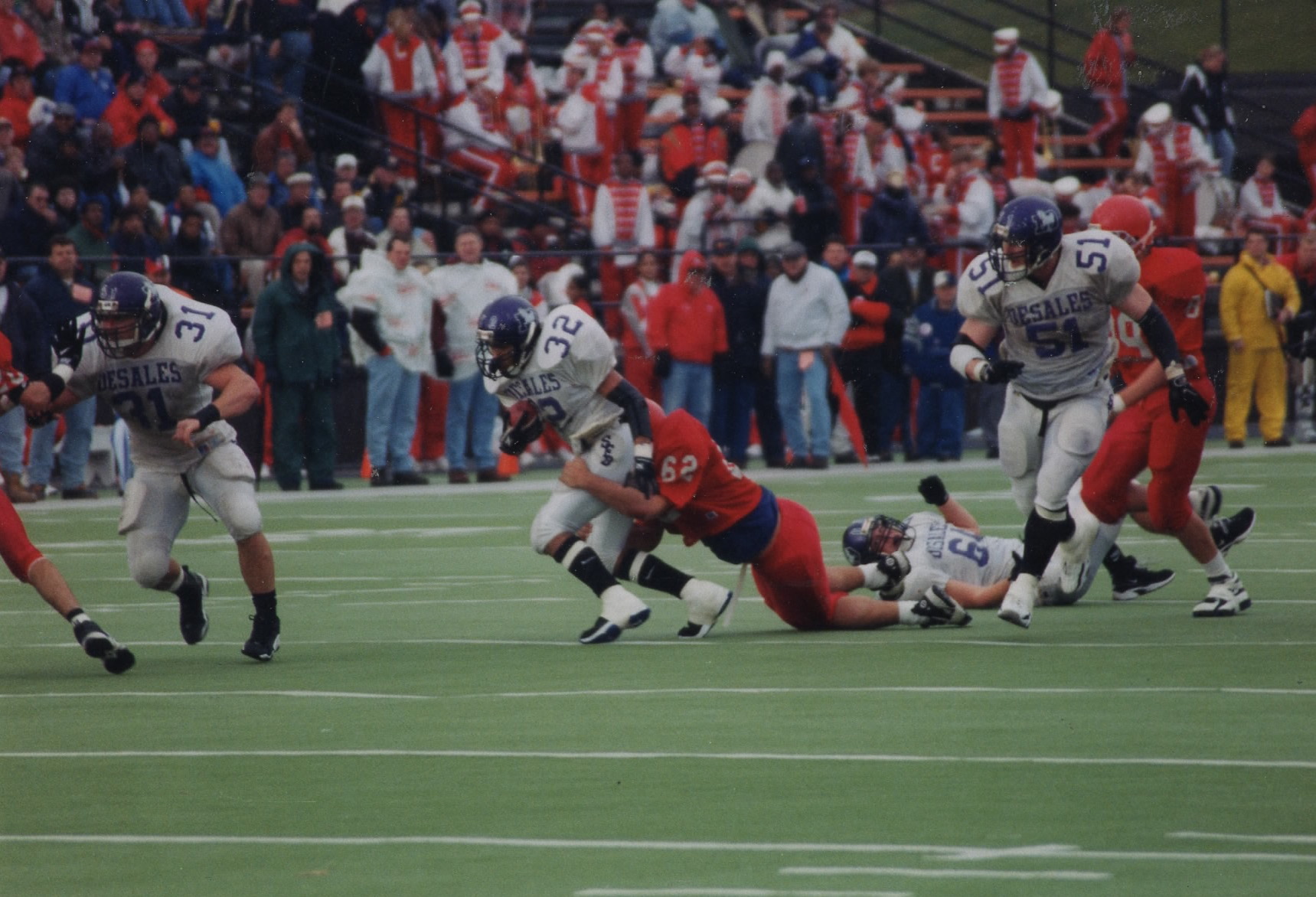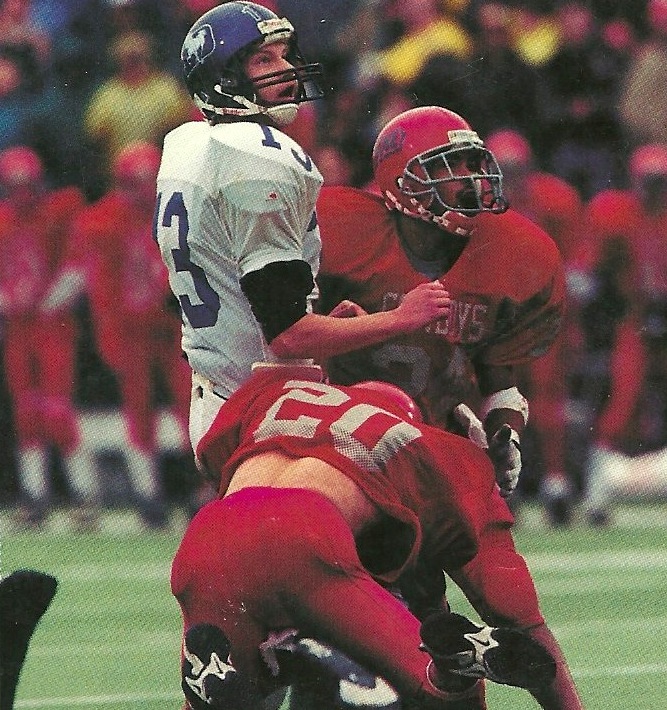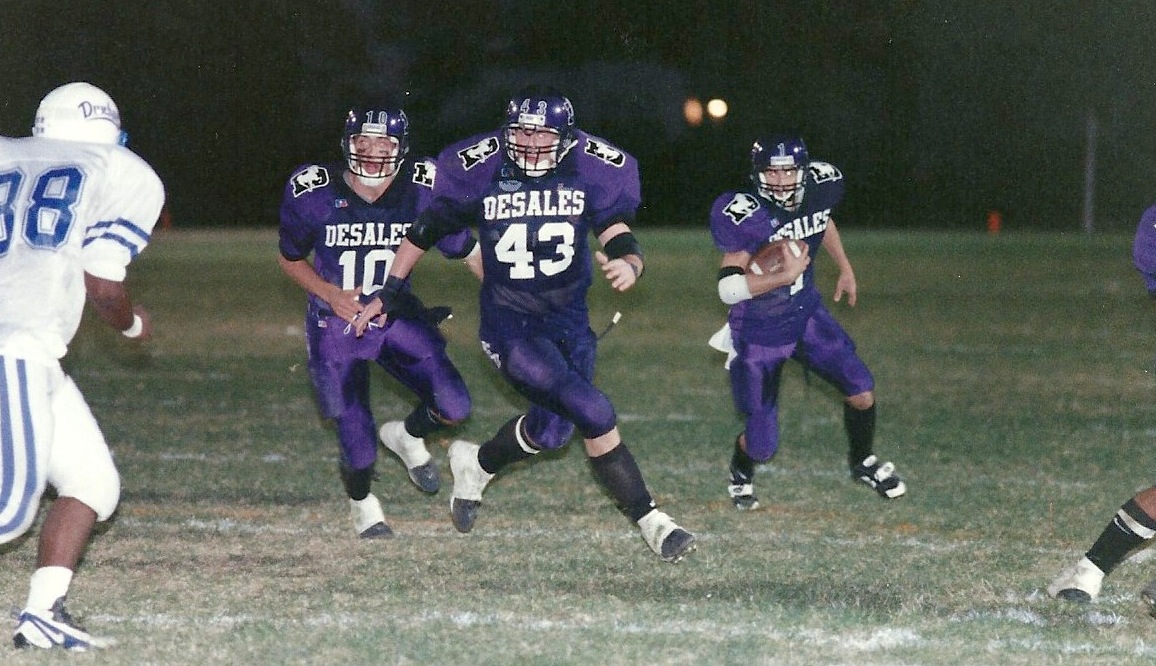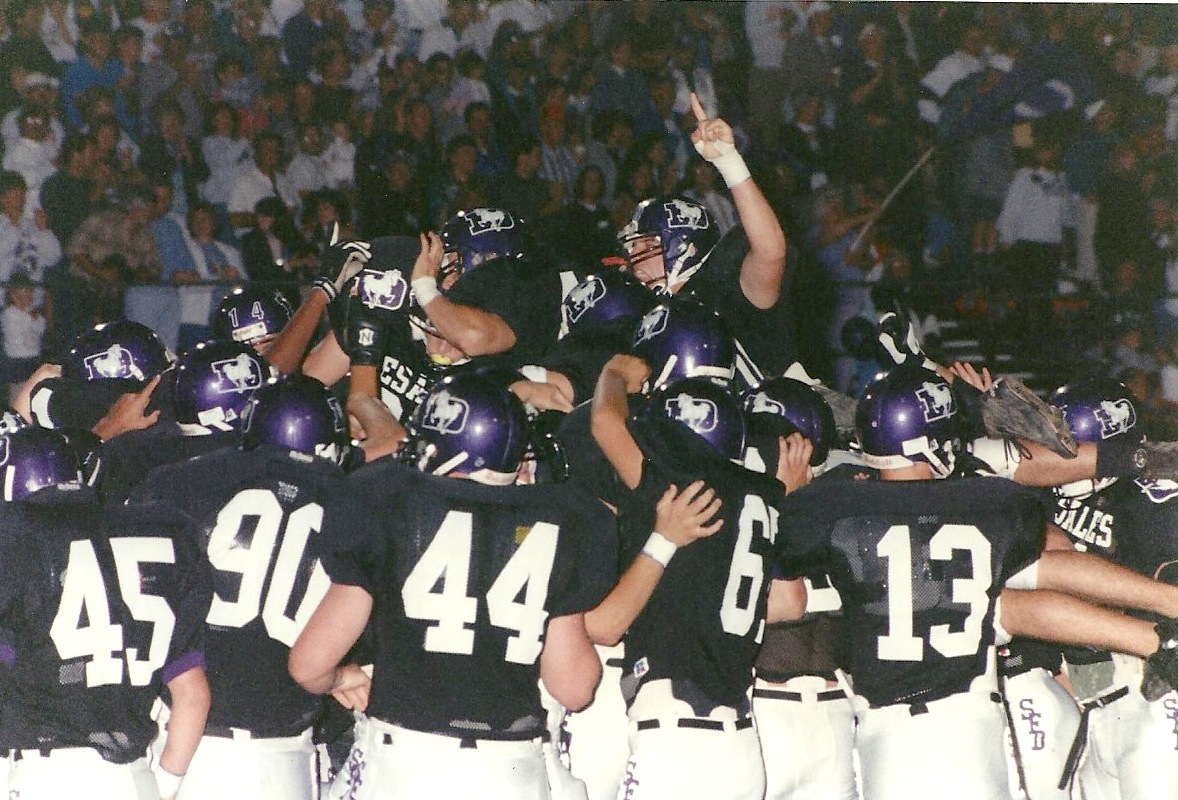 1997 SEASON QUICK FACTS
The Stallions captured the program's second state championship

DeSales won its fourth consecutive CCL championship (program record) and its 15th overall

It was the 4th straight playoff appearance for the Stallions

DeSales finished as the #1 seed in Region 12, Division-III

The defense did not allow a rushing touchdown in the regular season and held teams to 399 yards on the ground (39.9 per game)

The Stallions' defense allowed just 50 points in the regular season (5 per game)

The Stallions finished 2nd in the Final Division-III AP State Poll

Grant Bowman led the team with 18 tackles for a loss and was named the Ohio Division-III Defensive Player of the Year as a junior

Tom Weilbacher registered 112 tackles to lead the team, Nick Preston was second with 93 stops

David Cook led the Stallions with 963 yards rushing and had 11 rushing touchdowns

Senior Quarterback Matt Bajorek passed for 726 yards

Linebacker Nick Preston was the defending Division-II Wrestling State Champion at 171 pounds

The Stallions returned 34 seniors from the 1996 division-III state runner-up team
1997 REGULAR SEASON
(9 - 1)
Toledo St. Johns, (L) 0 - 10
@ Westerville South, (W) 24 - 3
@ Beechcroft, (W) 26 - 7
Brookhaven, (W) 50 - 0
@ Dayton Dunbar, (W) 50 - 6
@ St. Charles, (W) 39 - 0
Bishop Watterson, (W) 24 - 7
@ Kettering Alter, (W) 42 - 3
@ Sandusky, (W) 28 - 7
Wheeling Linsly WV, (W) 21 - 0
1997 POSTSEASON
Division-III Region 12 Semifinal
DeSales (9 - 1) vs. Bellevue (9 - 1)
Date: November 7, 1997
Location: Marion Harding High School
Result: DeSales 14, Bellevue 6
Division-III Region 12 Final
DeSales (10 - 1) vs. Bellefontaine (11 - 0)
Date: November 14, 1997
Location: Upper Arlington High School
Result: DeSales 41, Bellefontaine 23
Key Stat:
The Stallions jumped out to a 34-0 lead, including a school-record 55-yard field goal by Brent Peterson and cruised to win their 6th Regional title in school history.
Division-III State Semifinal
DeSales (11 - 1) vs. Cincinnati Purcell Marian (9 - 3)
Date: November 21, 1997
Location: Cox Stadium (Xenia)
Result: DeSales 20, Cincinnati Purcell Marian 0
Key Stat:
The Stallion defense intercepted four Purcell Marian passes.
Division-III State Final
DeSales (12 - 1) vs. Youngstown Chaney (10 - 2)
Date: November 28, 1997
Location: Paul Brown Stadium (Massillon)
Result: DeSales 17, Youngstown Chaney 14
Game Notes:
Brent Peterson kicked a 28-yard field late in the 4th quarter as the Stallions captured the 1997 Division-IIl state championship.

The Stallions gained 432 yards of total offense, led by David Cook's 104 yards rushing, with Matt Bajorek adding 99 yards on the ground and 117 yards passing
1998 INDIVIDUAL AWARDS
First Team All-Ohio
Grant Bowman (left) - Defensive Lineman (Defensive Player of the Year)
Brent Peterson (middle) - Place Kicker
Tom Weilbacher (right) - Linebacker
(Click on above name for individual profile page)
Special Mention All-Ohio
Alex Kerber
Travis Marter
Nick Preston
First Team All-Central District
Grant Bowman
Alex Kerber
Travis Marter
Brent Peterson
Nick Preston
Tom Weilbacher
Special Mention All-Central District
Pat Vasil
Dan Conry
Honorable Mention All-Central District
Matt Bajorek
Chuck Black
David Cook
STALLION FORUM
We encourage team members, parents, alumni and/or fans to share their photos or favorite memories about the 1997 DeSales Football team. Click on the button below to submit your favorite memory!
Share your favorite photos with us and we'll feature them in our online gallery. Please send your photos to Snyder@Desales.co.
STALLION COMMUNITY COMMENTS