1985 Football
Division-III State Champions
Record: 14 - 0
Head Coach: Tony Pusateri
Assistants: Bob Triano, Bob Jacoby, Rocky Pentello, ed susi, joe peterson, Mark Crabtree and Tim Rathburn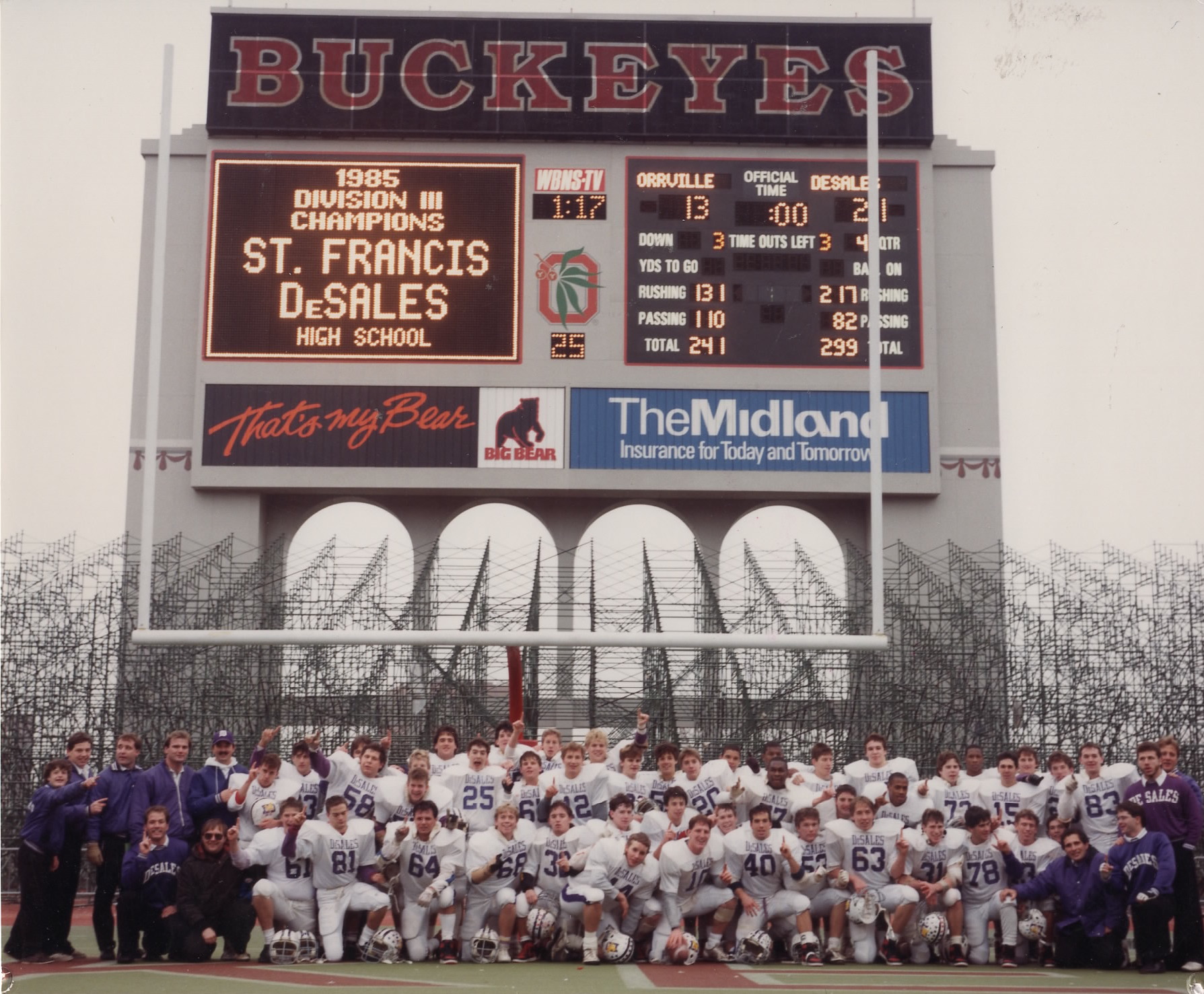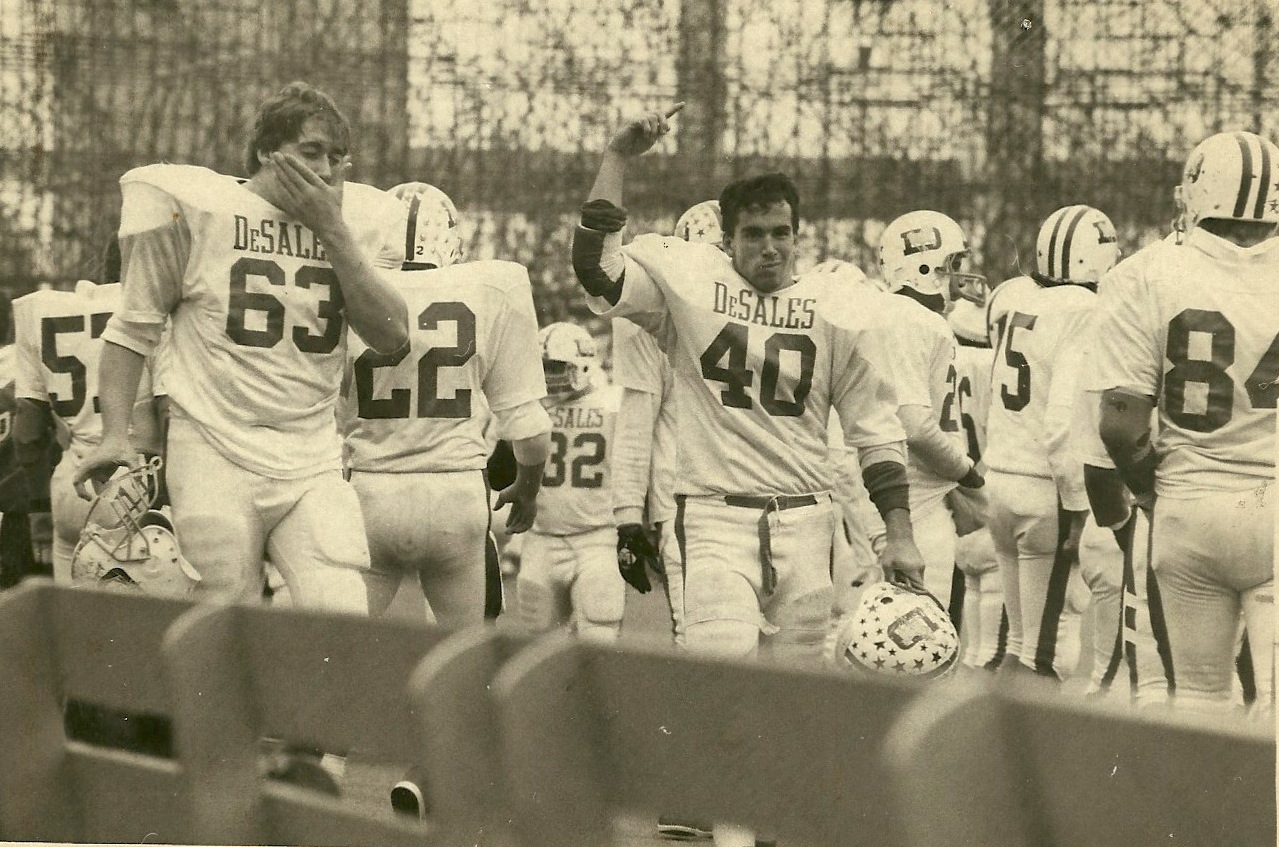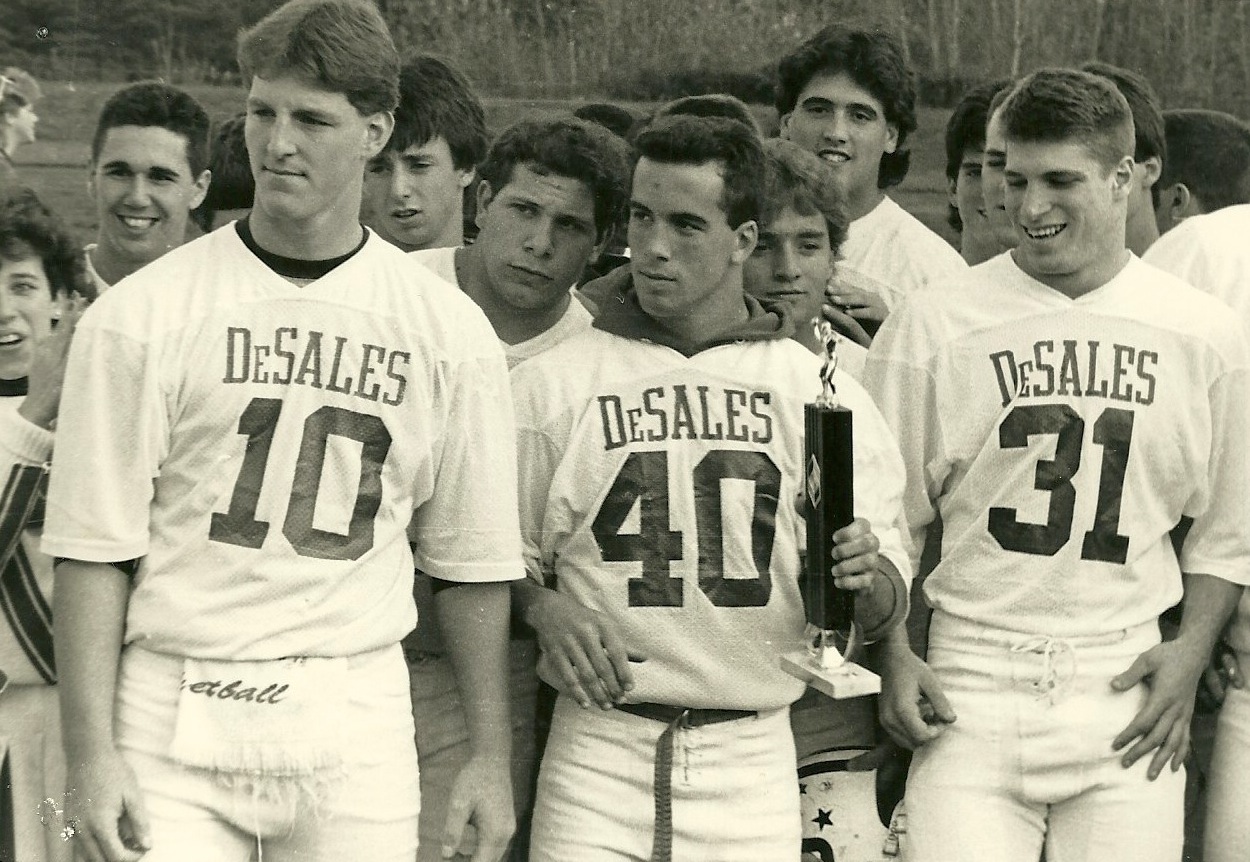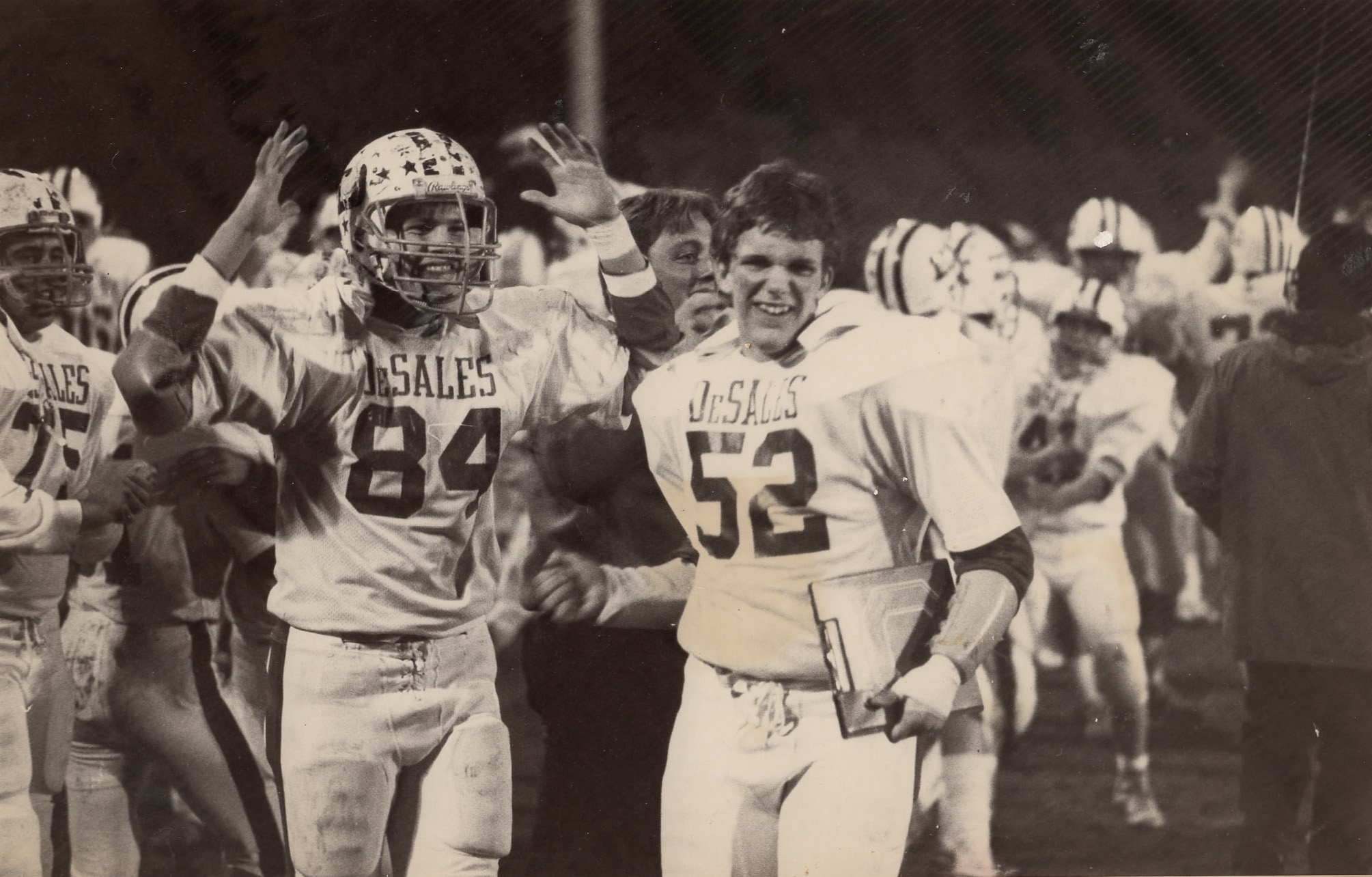 1985 SEASON QUICK FACTS
The Stallions captured the program's first-ever state championship in their first-ever OHSAA playoff appearance

DeSales became Ohio's first-ever 14-0 team

It was the 3rd undefeated season in school history (1964, 1978)

DeSales won its 7th CCL title

DeSales finished as the #1 seed in Region 12, Division-III

The defense allowed only 3.5 points per game in the regular season (35 points total - fewest in school history)

The offense set a school record for most points scored in the regular season (288)

Linebacker John Dennis was named First Team All-Central District and All-Ohio

Cua and Dennis were named First Team All-Metro by the Columbus Citizen Journal

Placekicker Shawn Ream led the area in scoring with 4 field goals and 35 extra points and was named UPI First Team All-Ohio

Jamey Cua was tied for 8th in the area after ten games with 14 TD. Cua led the Stallions with 911 yards rushing in the regular season and set the record for most rushing yards in a season with 1,341.

The Stallions were picked to finish 4th in the CCL in the preseason

this was the last game coached at desales by tony pusateri '69, who finished his tenure as head coach at his alma mater with a 65-23-2 record
1985 REGULAR SEASON
(10 - 0)
@ Dublin, W 10 - 0
@ Beechcroft, W 18 - 6
@ Northland, W 28 - 0
@ Bedford Chanel, W 14 - 0
Loudonville*, W 52 - 0
St. Charles+, W 35 - 6
Bishop Ready^, W 35 - 7
Wehrle*, W 42 - 3
Bishop Watterson+, W 19 - 6
@ Bishop Hartley, W 35 - 7
*game played at Beechcroft High School
^game played at Cooper Stadium (Columbus)
+game played at Brookhaven High School
1985 POSTSEASON
Division-III Region 10 Semifinal
DeSales (10 - 0) vs. Urbana (9 - 1)
Date: November 8, 1985
Location: Cooper Stadium (Columbus)
Result: DeSales 27, Urbana 0
Division-III Region 10 Final
DeSales (11 - 0) vs. Oakwood (11 - 0)
Date: November 15, 1985
Location: Cooper Stadium (Columbus)
Result: DeSales 27, Oakwood 8
Key Stats:
In a rain-soaked field, the Stallions forced seven Oakwood turnovers and allowed 8 points, which was they had allowed to date
Division-III State Semifinal
DeSales (12 - 0) vs. Ironton (10 - 2)
Date: November 23, 1985
Location: Spartan Stadium (Portsmouth)
Result: DeSales 24, Ironton 19
Key Stat:
Senior Running Back Jamey Cua scored three touchdowns and recorded a career-high 175 yards rushing on 19 carries
Division-III State Final
DeSales (13 - 0) vs. Orrville (12 - 1)
Date: November 29, 1985
Location: Ohio Stadium (Columbus)
Result: DeSales 21, Orrville 13
Game Notes:
Despite fumbling on his first carry, running back Paul Haynes finished with 151 rushing yards on 17 attempts and a touchdown to lead DeSales to their first-ever state championship.

Trailing Orrville 7-0, 8 minutes into the 2nd quarter, the Stallions only had one first down before going on an 80-yard, 17-play scoring drive.

Orrville would score in the 4th quarter with 6:30 remaining, but opted to go for two. On the conversion attempt, a bobbled snap led to Dan Lauderback and John Crabtree's tackle-for-loss to keep the score at 14-13

With 2:08 left, DeSales quarterback Mike Asbeck hooked up with Shawn Ream on a 3rd-and-5 for a 49-yard touchdown pass. It was the first reception of the year for Ream and it gave the Stallions a 21-13 lead.
1985 INDIVIDUAL AWARDS
First Team All-Ohio
John Dennis (left) - Linebacker
Shawn Ream (right) - Place Kicker
(Click on above name for individual player profile)
Special Mention All-Ohio
Jamey Cua - Running Back
STALLION FORUM
We encourage team members, parents, alumni and/or fans to share their photos or favorite memories about the 1985 DeSales Football team. Click on the button below to submit your favorite memory!
Share your favorite photos with us and we'll feature them in our online gallery. Please send your photos to Snyder@Desales.co.
STALLION COMMUNITY COMMENTS