1986 BOYS SOCCER
Class A-AA State Champions
Record: 18 - 6 - 1
Head Coach: Steve Rand
Assistants: Bob McGee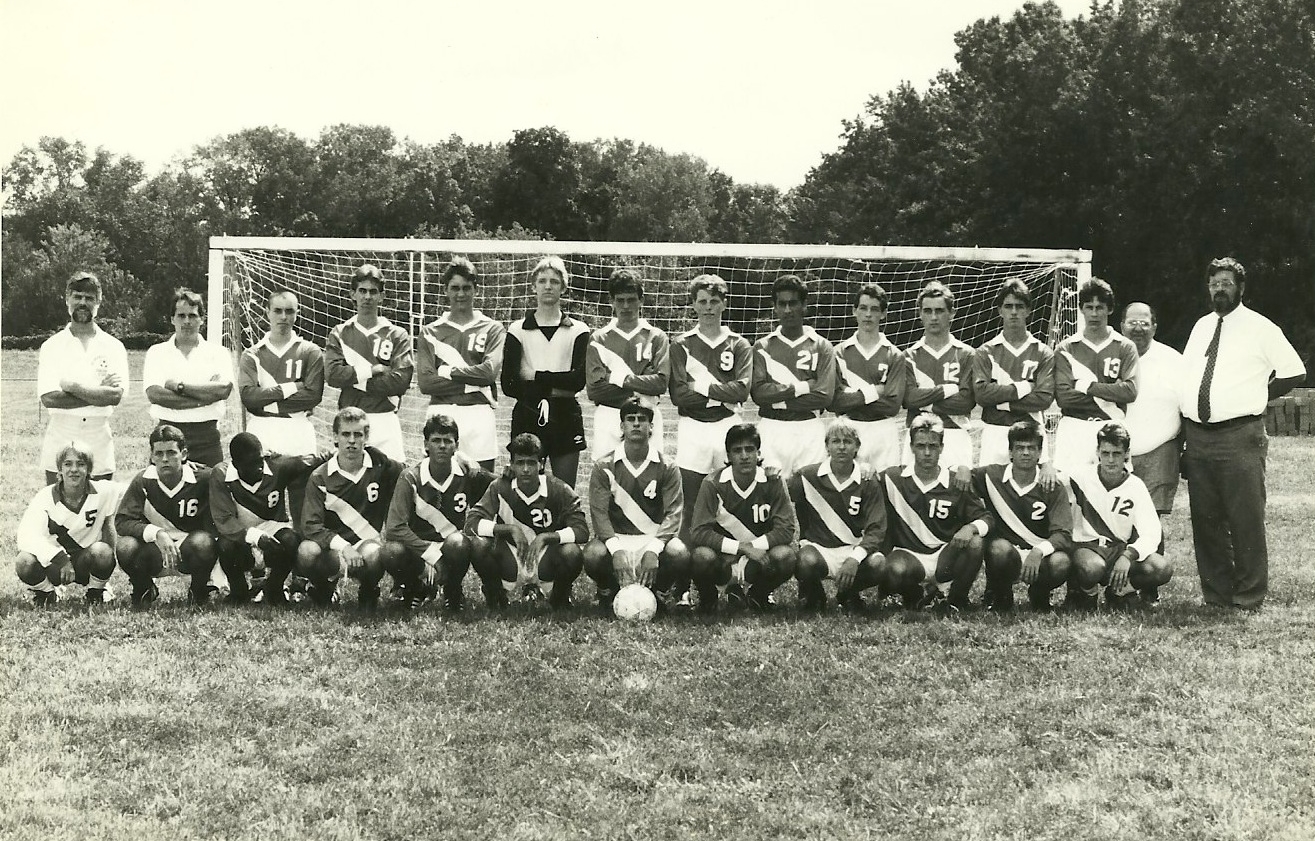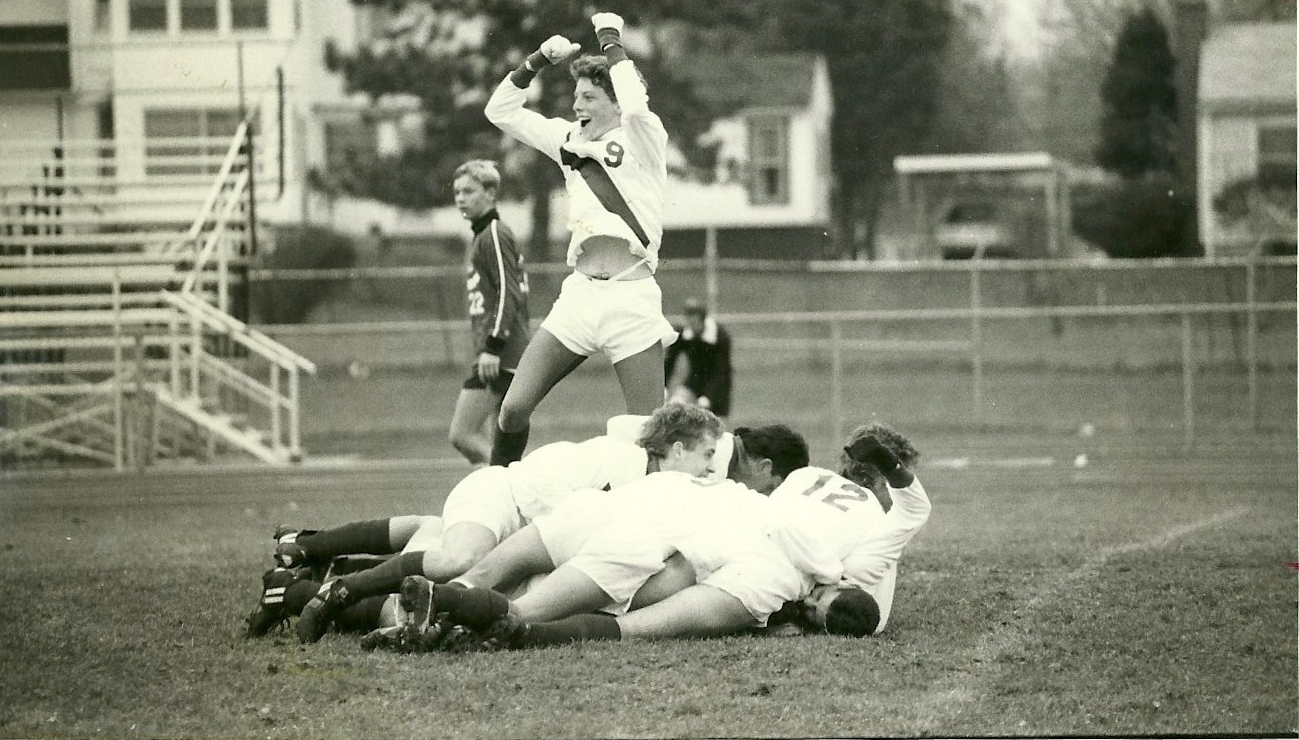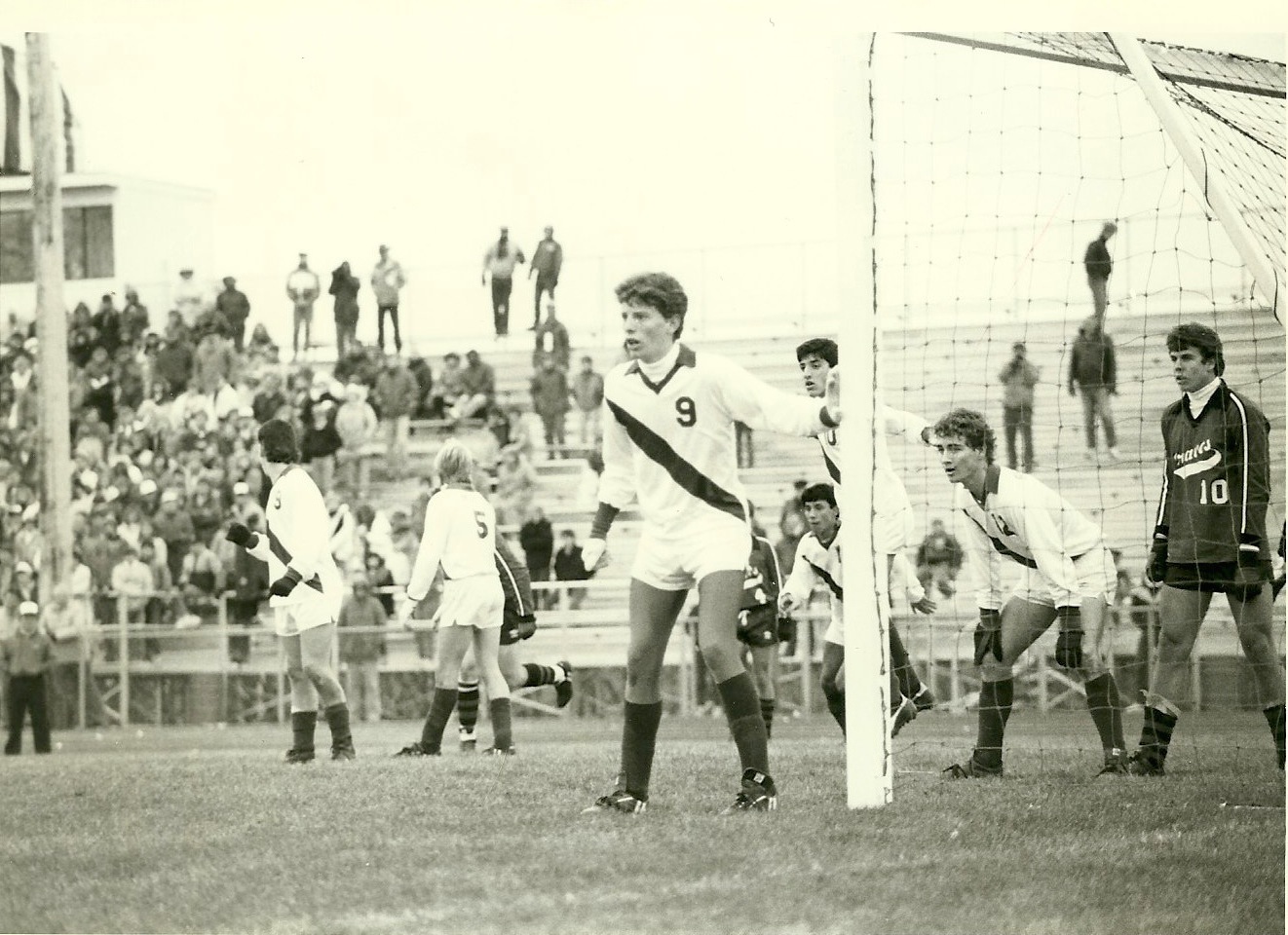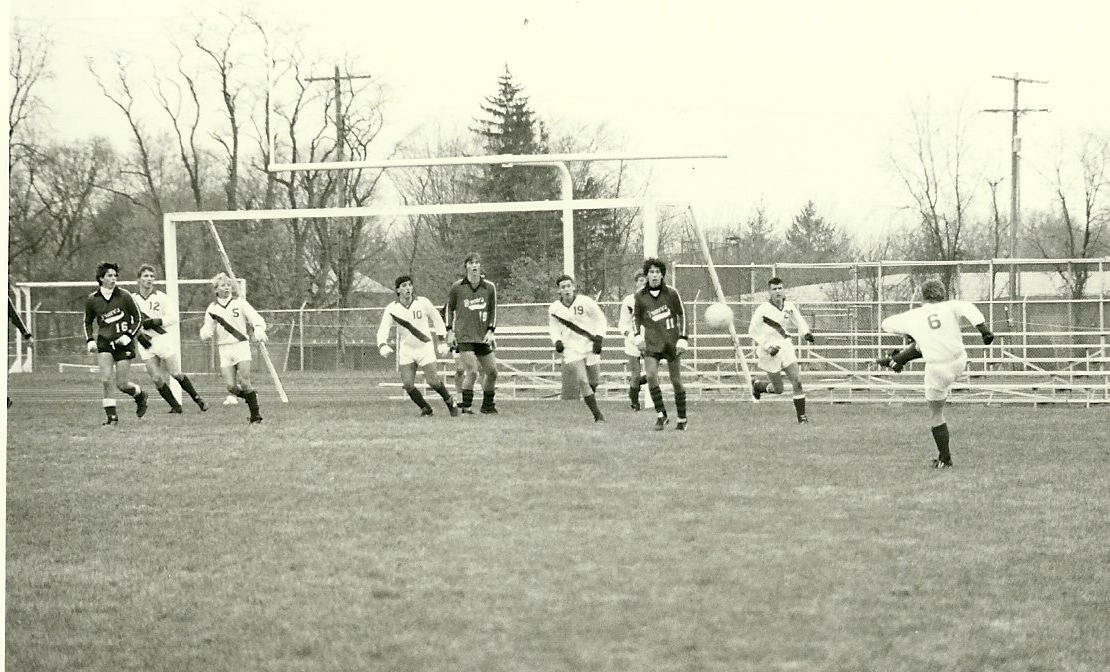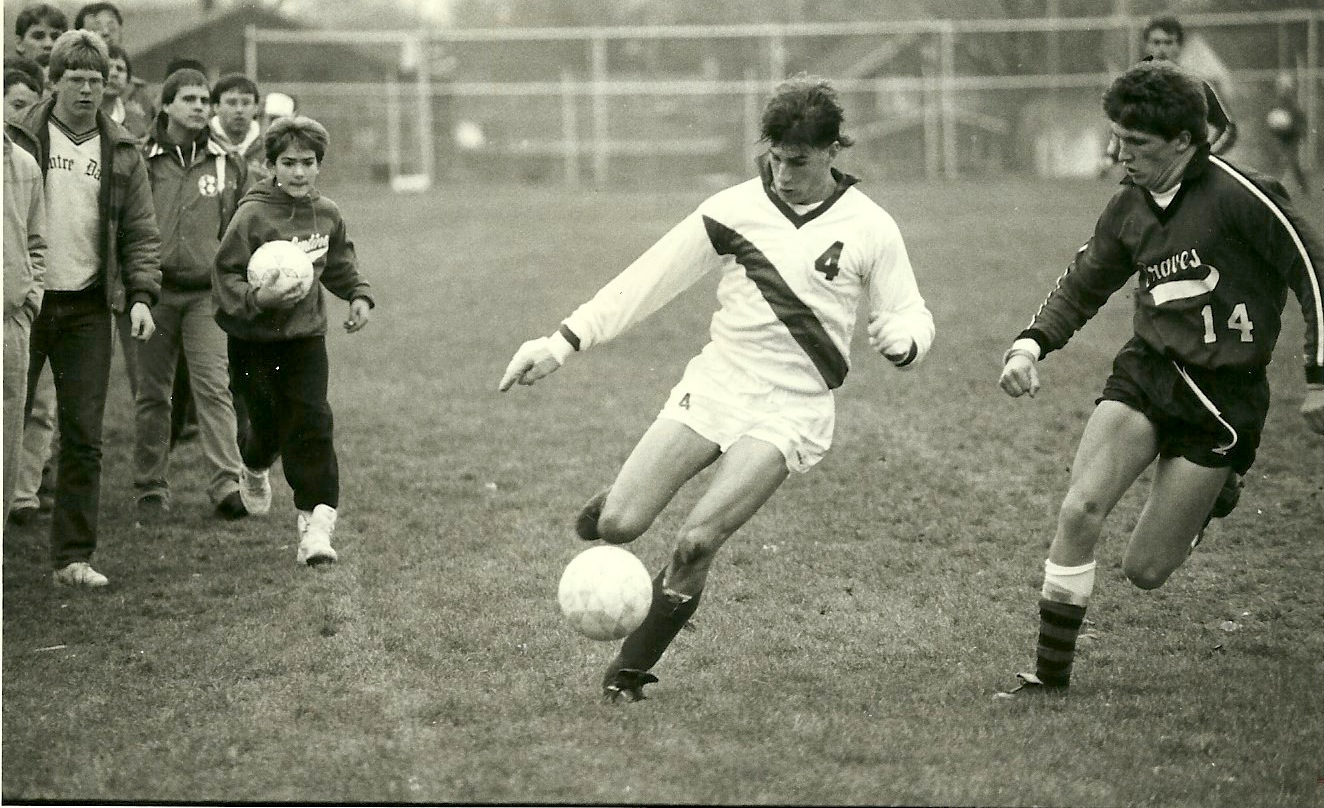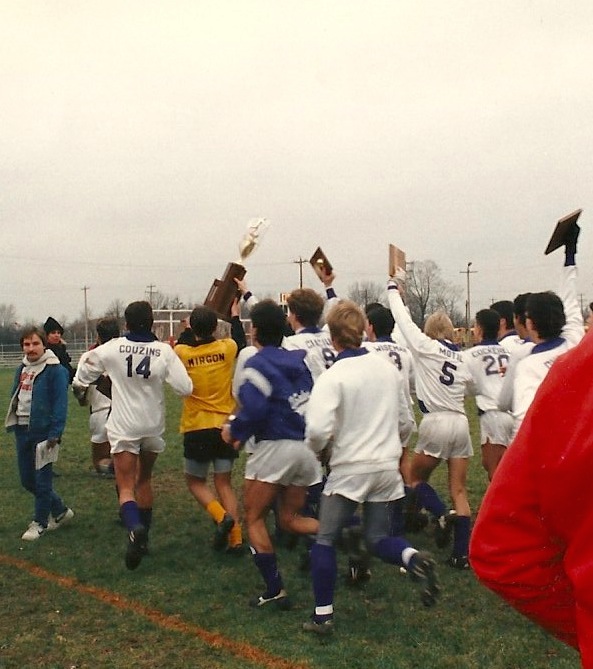 1986 SEASON QUICK FACTS
The 1986 team captured the program's first-ever State championship

Desales made its second state tournament appearance in the program's history (1984)

In the postseason, the Stallions out-scored their opponents 37-3 and posted five shutouts (brian Mirgon)

Andy Kessinger and Patrick Criollo each scored 7 goals in the postseason to lead the Purple and White

In the regular season, DeSales only lost to one Class A-AA team - Chagrin Falls - a team the Stallions would later beat in the State Semifinal 3-2

The Stallions averaged 4.5 goals per game

kessinger's 29 goals were the second-most in program history (Domenic Romanelli - 38, 1981)

Kessinger's 23 assists were the second-most in program history (Tom Sprout - 28, 1981)

matt Scurlock, a two-time captain, set a program record with 220 clears

MIKE MOTIL, MIGRON AND SCURLOCK SERVED AS THE TEAM CAPTAINS

Scurlock was a four-year letterwinner for the Stallions

Steve Rand was in his second year as head coach for DeSales and finished the season with a 32 - 11 - 4 record

In 1986, the District Final essentially served as the Regional Final
1986 REGULAR SEASON
(11 - 6 - 1)
@ Bishop Hartley, (W) 8 - 2
@ Troy, (T) 3 - 3
Bishop Ready, (W) 16 - 1
@ Northland, (W) 5 - 0
@ Bishop watterson, (W) 5 - 2
Granville, (W) 7 - 0
@ Bexley, (W) 6 - 1
@ chagrin falls, (L) 2 - 3
Whetstone, (W) 4 - 0
St. Charles, (L) 0 - 3
@ Dayton oakwood, (W) 4 - 0
@ worthington, (L) 1 - 4
Bishop Hartley, (W) 1 - 0
@ Bishop Ready, (W) 9 - 0
Bishop Watterson, (L) 0 - 1
Pickerington, (W) 3 - 1
@ st. Charles, (L) 1 - 2
@ westerville north (L) 0 - 2
1986 POSTSEASON
sectional TOURNAMENT
Sectional semiFinal
@ dublin High School
vs. River Valley, (W) 6 - 0
sectional final
@ Centennial High School
vs. Centennial, (W) 6 - 1
DISTRICT TOURNAMENT
District quarterFinal
@ Circleville High School
vs. Circleville, (W) 5 - 0
GOALS: Patrick criollo (2), Sean cain, tony romanelli, matt scurlock
Assists: ANDY KESSINGER (2), MIKE WISEMAN (2)
Saves: JIM DAUGHERTY, BRIAN MIRGON, STEVE SCIALABba
district Semifinal
@ dublin High School
vs. Ottawa Hills, (W) 9 - 0
GOALS: ANDY KESSINGER (2), SEAN CAIN, JIM COUZINS, PATRICK CRIOLLO, MIKE MOTIL, RITCH PARRISH, TONY ROMANELLI, MIKE WHALEN
ASSITS: ANDY KESSINGER (3), PATRICK CRIOLLO (2), MIKE COCKERELL, JIM COUZINS, MIKE MOTIL, MIKE WISEMAN
SAVES: BRIAN MIRGON (2), JIM DAUGHERTY, STEVE SCIALABBA
district Final
@ Walnut Ridge High School
vs. West Muskingum, (W) 6 - 0
GOALS: patrick criollo (2), ANDY KESSINGER (2), mike reppas, brent robinson
Assists: Sean cain (2), patrick criollo, andy kessinger
Saves: BRIAN MIRGON (6), JIM DAUGHERTY, STEVE SCIALABBA
Class A-AA State Tournament
State Semifinal
@ Wadsworth High School
vs. Chagrin falls, (W) 3 - 2
GOALS: PATRICK CRIOLLO - 7th minute (andy kessinger), MIKE WISEMAN - 62nd minute (andy Kessinger), joe ciaciura (1st overtime)
SAVES: BRIAN MIRGON (6)
State Final
@ Westerville South High School
vs. Cincinnati Indian hill, (W) 2 - 0
GOALS: MATT SCURLOCK - 30th minute (PK), PATRICK CRIOLLO - 49Th Minute (tony romanelli)
SAVES: BRIAN MIRGON (8)
Goals
1. Andy Kessinger - 29
2. Sean Cain - 18
3. Mike wiseman - 12
assists
1. ANDY KESSINGER - 23
2. SEAN CAIN - 12
3. MIKE WISEMAN - 11
Saves
1. jim daugherty - 95
2. brian mirgon - 70
T3. Todd nussbaum - 6
t3. Steve Scialabba - 6
1986 INDIVIDUAL AWARDS
First Team All-Ohio
Andy Kessinger
(click on above name for individual profile page)
Second Team All-Ohio
Matt Scurlock
ALL-central district
Andy kessinger
matt scurlock
All-CCL
Sean Cain
Andy Kessinger
Tony Romanelli
Matt Scurlock
STALLION FORUM
We encourage team members, parents, alumni and/or fans to share their photos or favorite memories about the 1986 DeSales Boys Soccer team. Click on the button below to submit your favorite memory!
Share your favorite photos with us and we'll feature them in our online gallery. Please send your photos to Snyder@Desales.co.
STALLION COMMUNITY COMMENTS
"This season contained memories to last a lifetime and will forever be evidenced by the picture above the gym doors, the banner hanging in the gym, and the large, gold trophy sitting in the glass case in the main hallway of St. Francis DeSales High School"
- Head Coach Steve Rand