1987 BOYS BASKETBALL
Class AA State Champions
Record: 22 - 4
Head Coach: Vince Chickerella
Assistants: Tony Bisutti, Steve DeDent, Kelly Arthur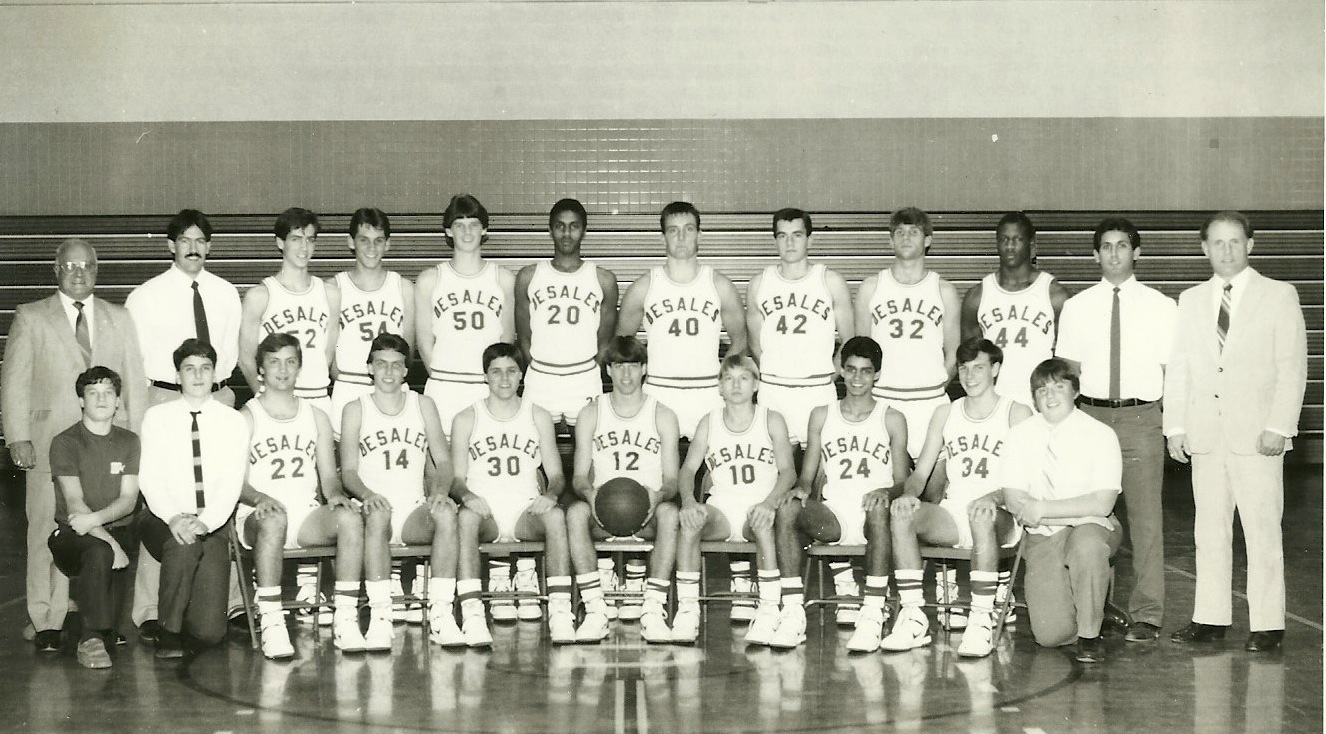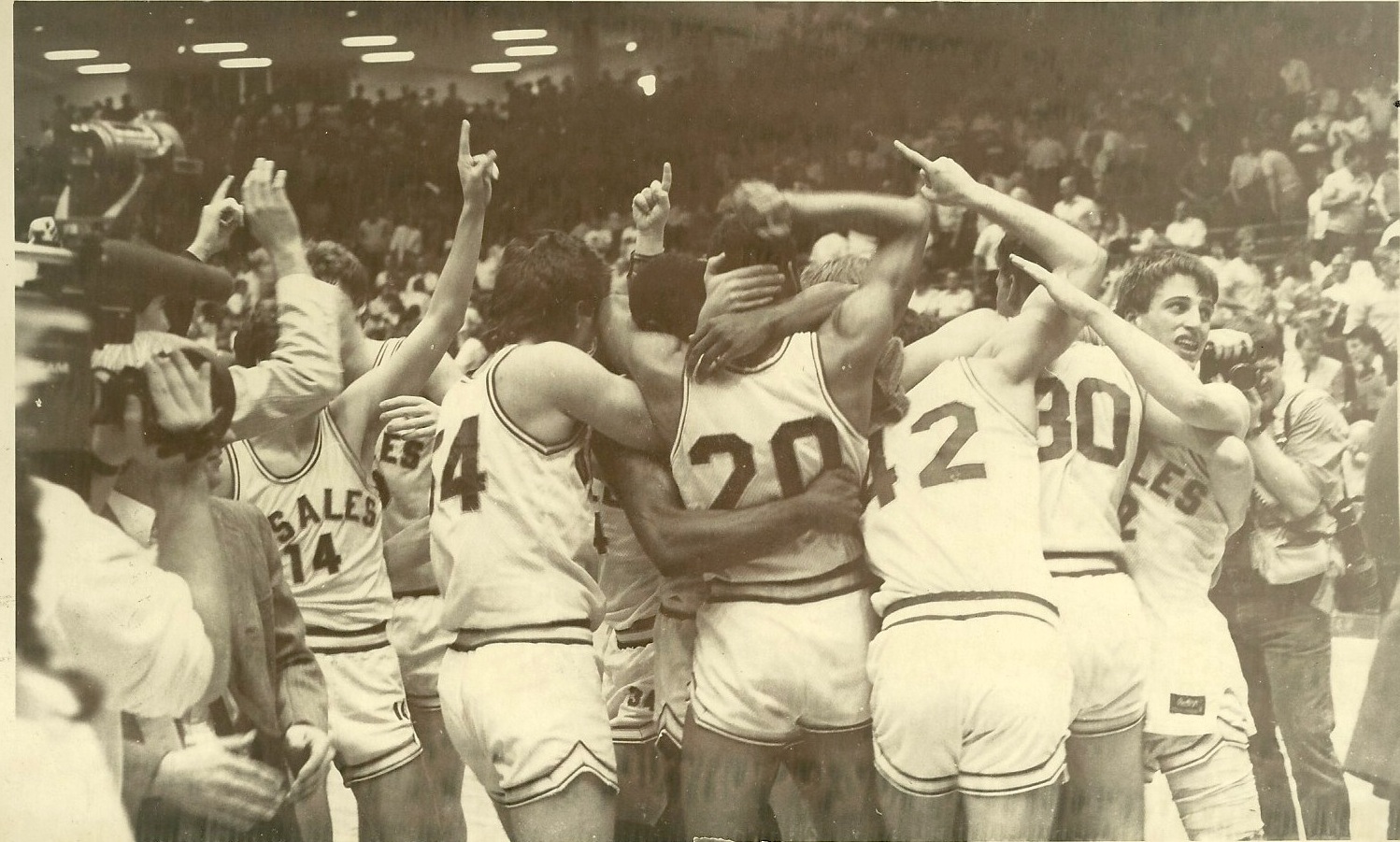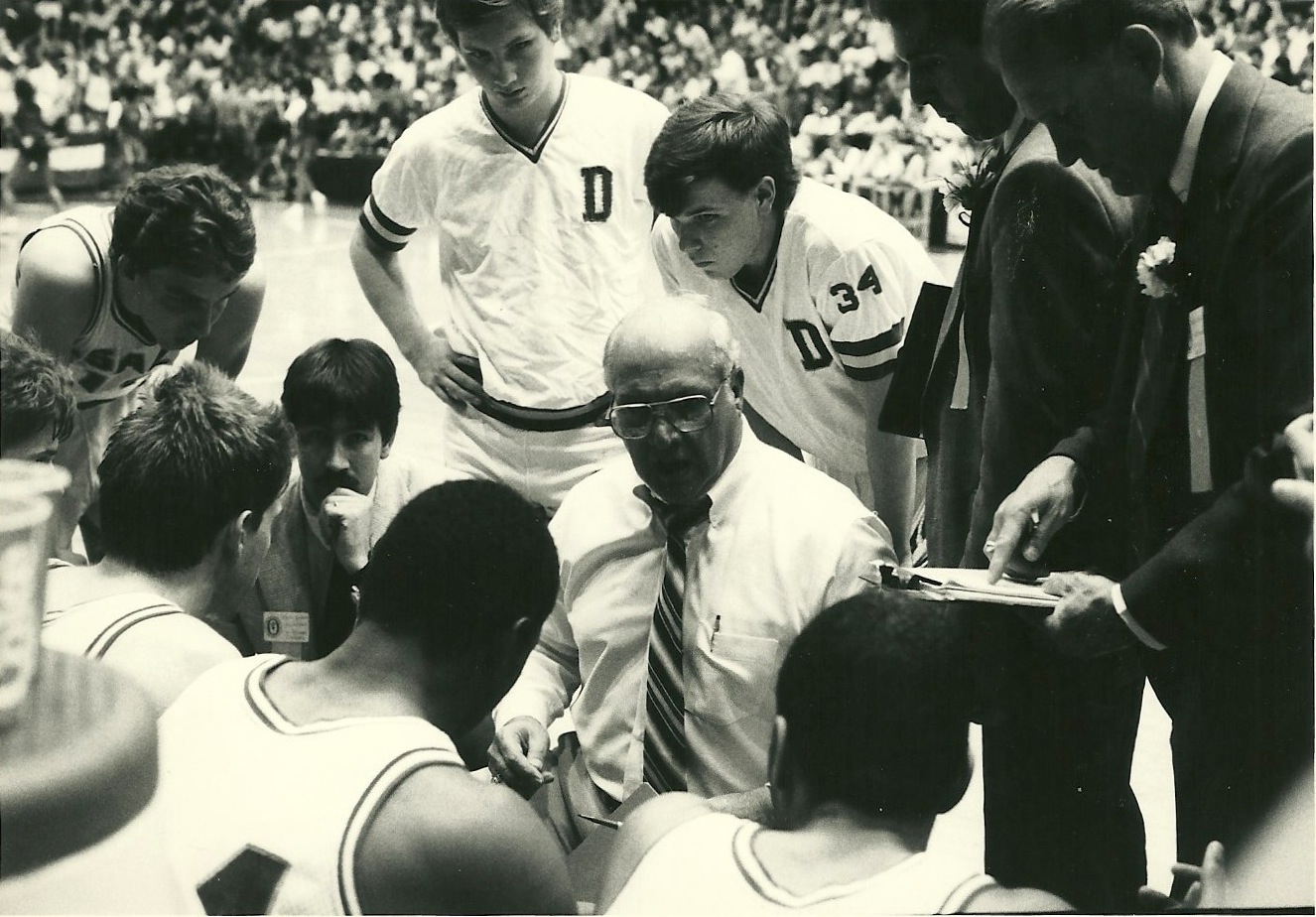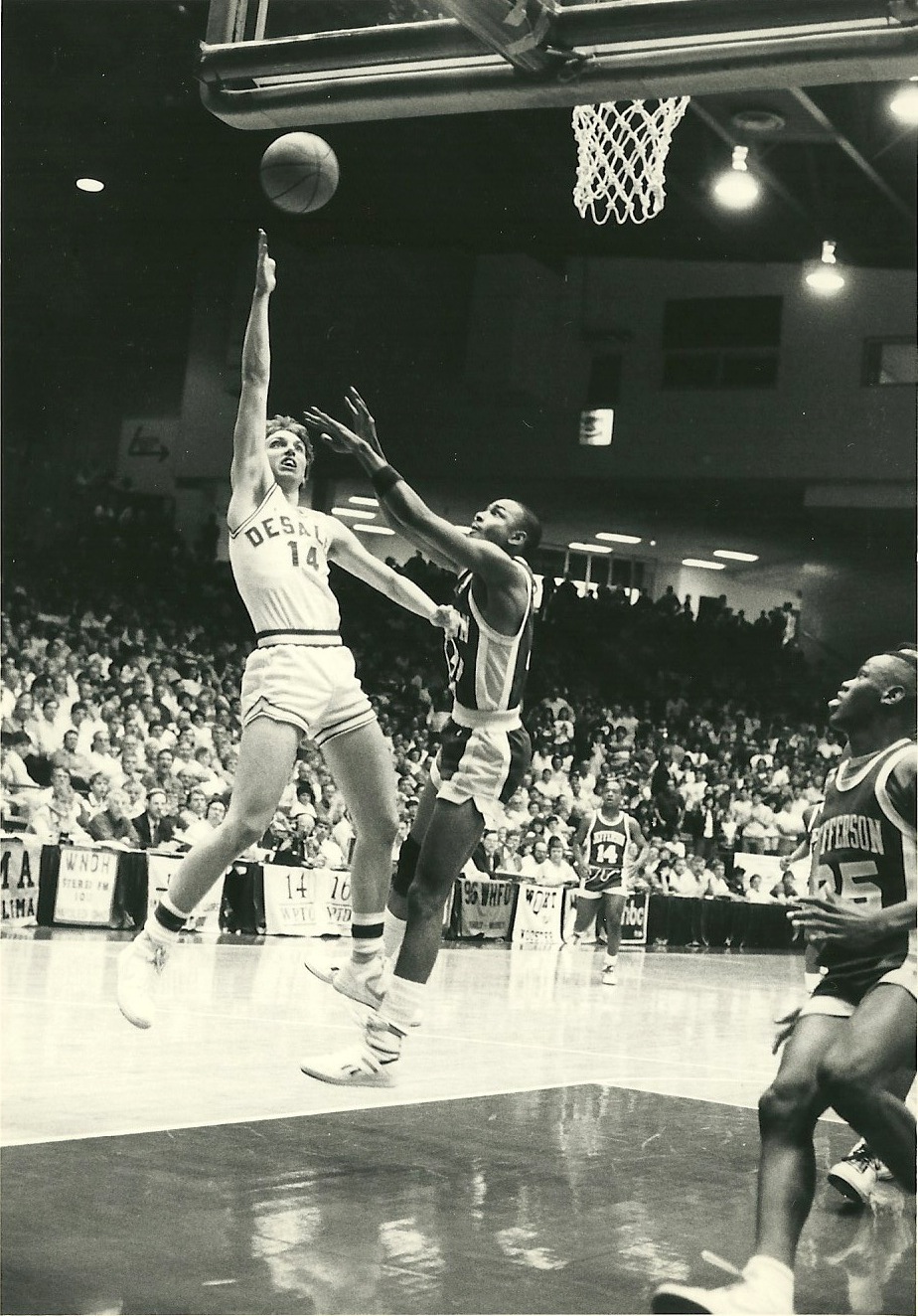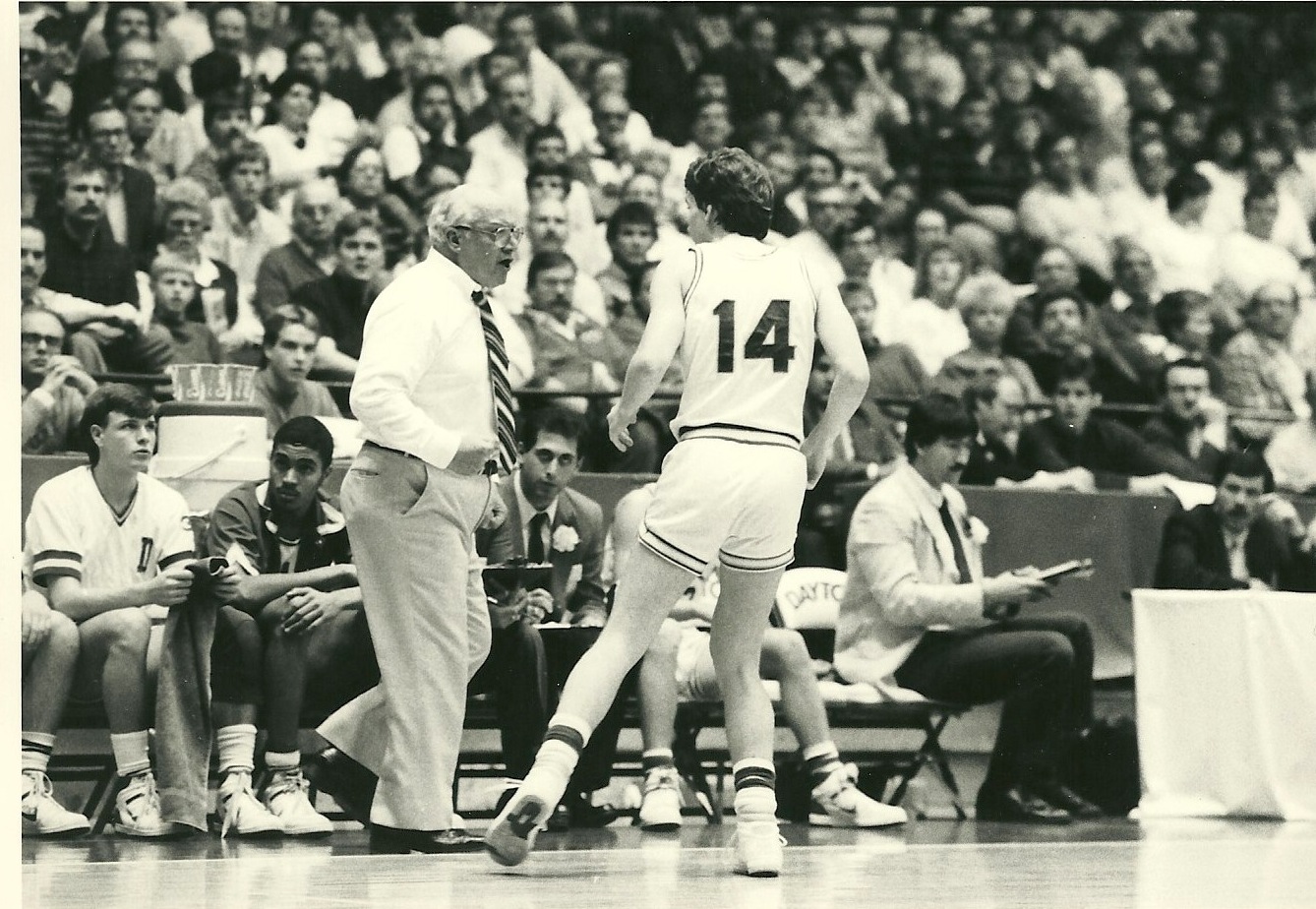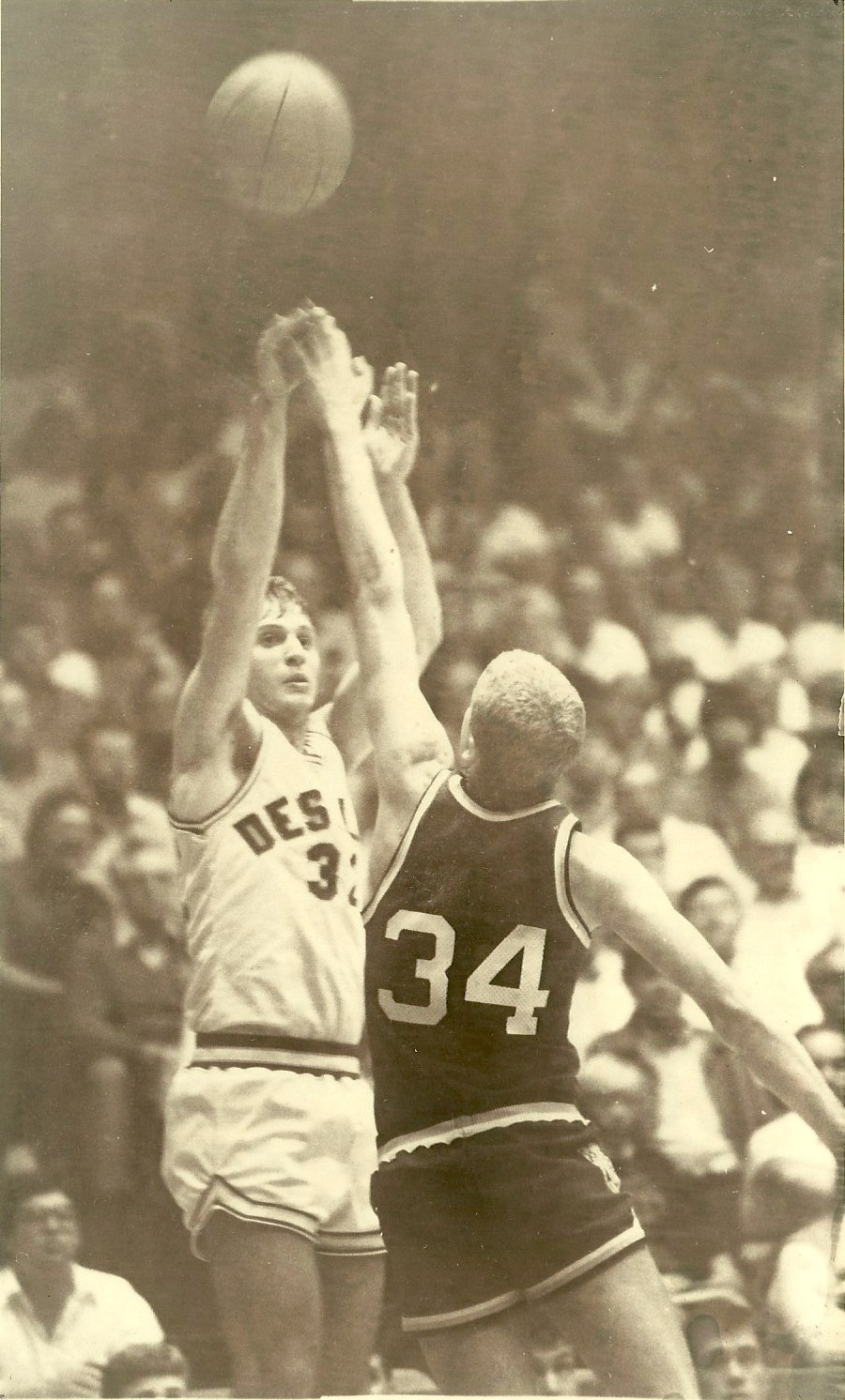 1986-87 SEASON QUICK FACTS
The Stallions captured the program's first-ever Regional and State championship

The 1986-87 team set a program-record with 22 wins

The Purple and White won their second straight District championship

The Stallions finished second in the CCL with an 8-2 record, their highest league finish in school history

DeSales won 13 of their last 14 games, including an eight-game winning streak to end the season, which tied a program record for most consecutive victories

Matt Batross and Jerry Dennis were named to the 1987 Class AA State All-Tournament Team, with Dennis being named the Most Valuable Player

In a Regional Semifinal game against Briggs, Matt Batross hit a game-winning 24-foot shot with 5 seconds remaining

In their closest game in the Central District Tournament, sophomore B.J. Wilson helped the Stallions advance with a late basket in a 67-64 victory over bishop Hartley
1986-87 REGULAR SEASON
(14 - 4)
Olentangy, (W) 79 - 50
Mifflin, (L) 51 - 63
St. Charles, (W) 61 - 42
Watterson, (w) 60 - 44
@ Bishop Hartley, (w) 74 - 67
Toledo macomber, (l) 47 - 63
@ Johnstown, (w) 71 - 54
New Albany, (w) 56 - 41
@ Bishop Ready, (w) 67 - 47
Wehrle, (l) 43 - 47
@ Worthington Christian, (w) 73 - 65
@ st. Charles, (w) 61 - 48
Logan, (w) 64 - 48
@ Bishop Watterson, (w) 61 - 32
@ independence, (w) 67 - 35
Bishop Hartley, (w) 77 - 58
Bishop Ready, (w) 67 - 49
@ Wehrle, (l) 62 - 76
1987 POSTSEASON
Central District Tournament
Sectional Semifinal
@ Westland High School
vs. Bishop Hartley, (w) 67 - 64
Sectional Final
@ The Fairgrounds Coliseum (Columbus)
vs. Mt. Gilead, (w) 63 - 35
District Semifinal
@ The Fairgrounds Coliseum (Columbus)
vs. Centennial, (w) 67 - 47
District Final
@ The Fairgrounds Coliseum (Columbus)
vs. Olentangy, (w) 77 - 57
Regional Tournament
Regional Semifinal
@ The Fairgrounds Coliseum (Columbus)
vs. Briggs, (w) 73 - 72
Top Scorer: Matt Batross - 24 Points
Key Stat: For the game, the Stallions shot 68% from the field (34 - 50)
Regional Final
@ The Fairgrounds Coliseum (Columbus)
vs. Greenfield McClain, (w) 52 - 51
Top Scorer: Matt Batross and Jerry Dennis - 16 Points
Key Stat: DeSales won their 6th game in a row and handed Greenfield McClain their first loss of the season
Class AA State Tournament
State Semifinal
@ University of Dayton Arena
vs. Van wert, (w) 49 - 48
Top Scorer: Matt Batross - 15 Points
Key Stat: Trailing 42-34 with 7:01 remaining, the Stallions closed the game with a 15-6 run to earn a berth in the State Championship game.
State Final
@ University of Dayton Arena
vs. Dayton Jefferson, (w) 71 - 64
Top Scorer: Jerry Dennis - 26 Points
Game Notes:
The Stallions jumped-out to a 41-17 halftime lead, holding Dayton Jefferson to 20.6 percent shooting (7 - 34)

In the State Final, Dennis set an OHSAA record for most points scored at the free throw line (16 points)

The Stallions shot 53 percent from the field in the first half on 15 of 28 shooting

In the 4th quarter, DeSales made 18 of 20 free throws

To go along with a season-high 26 points, Dennis also had 10 assists

All-Tournament selection Matt Batross scored 19 points, Mike Duffy was also in double figures with 10 points

Batross led the Stallions with 10 rebounds

Paul Haynes became the school's first player to start on two state championship teams (Basketball - 1987, Football - 1985)
1987 INDIVIDUAL AWARDS
HONORABLE MENTION ALL-OHIO
Jerry Dennis
SECOND TEAM ALL-CENTRAL DISTRICT
Jerry Dennis
All-CCL
Matt Batross
Jerry Dennis
STALLION FORUM
We encourage team members, parents, alumni and/or fans to share their photos or favorite memories about the 1986-87 DeSales Basketball team. Click on the button below to submit your favorite memory!
Share your favorite photos with us and we'll feature them in our online gallery. Please send your photos to Snyder@Desales.co.
STALLION COMMUNITY COMMENTS