1995 GIRLS SOCCER
Division-II State Champions
Record: 20 - 1 - 2
Head Coach: Molly Barrett '85 / Bob McGee '80
Assistant: Tom Conroy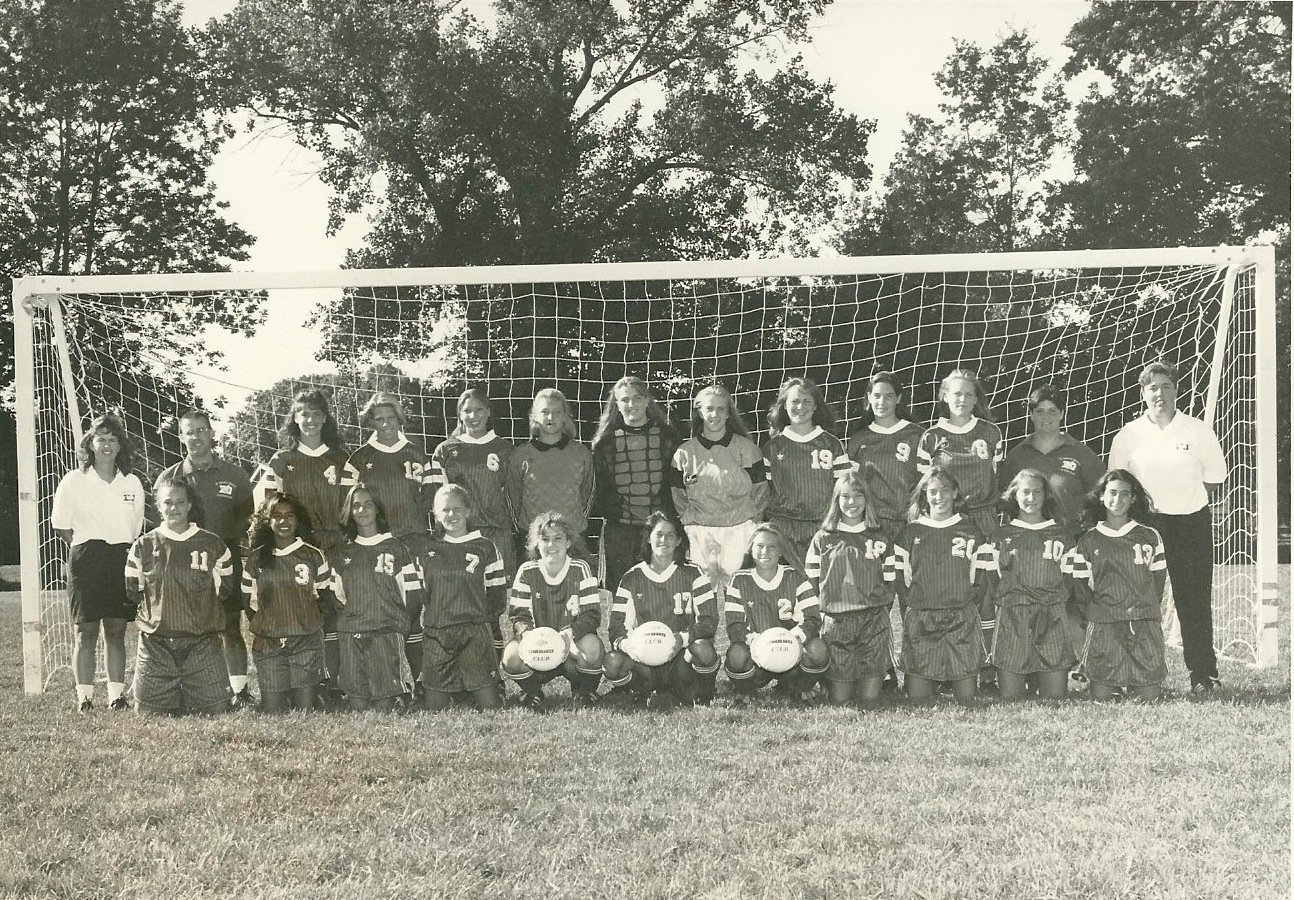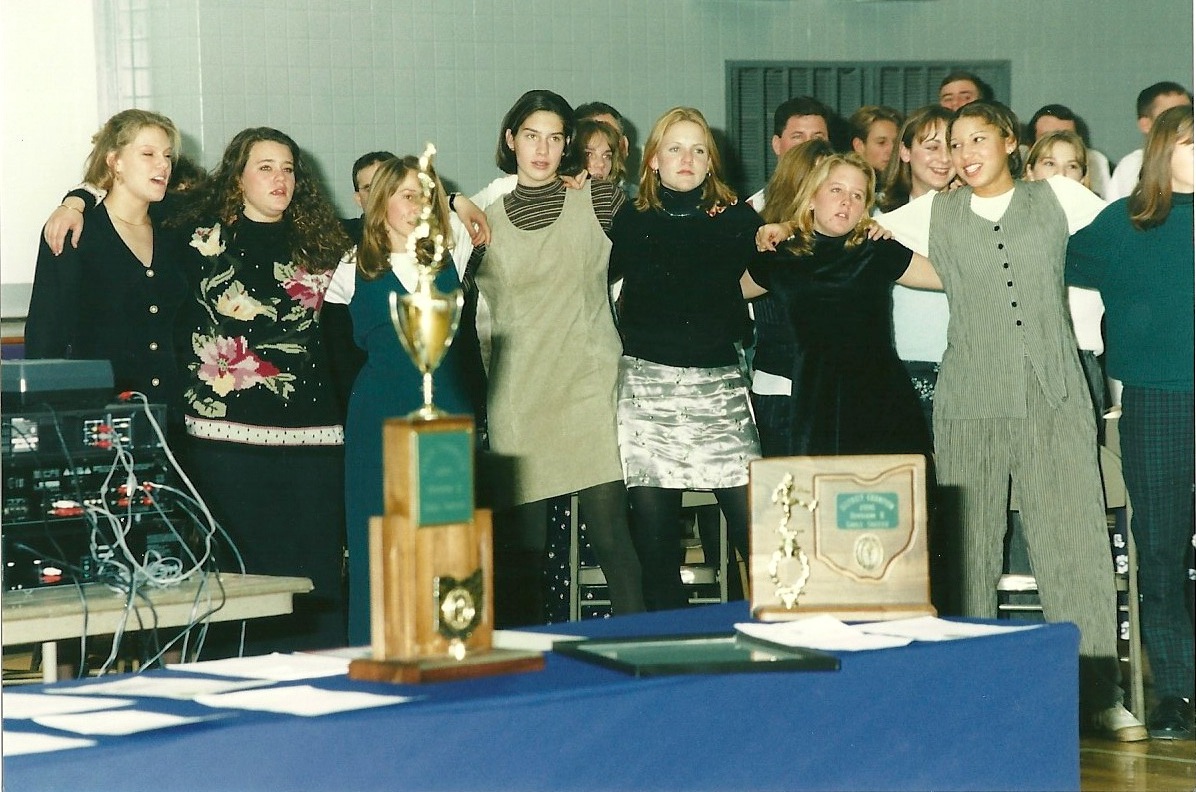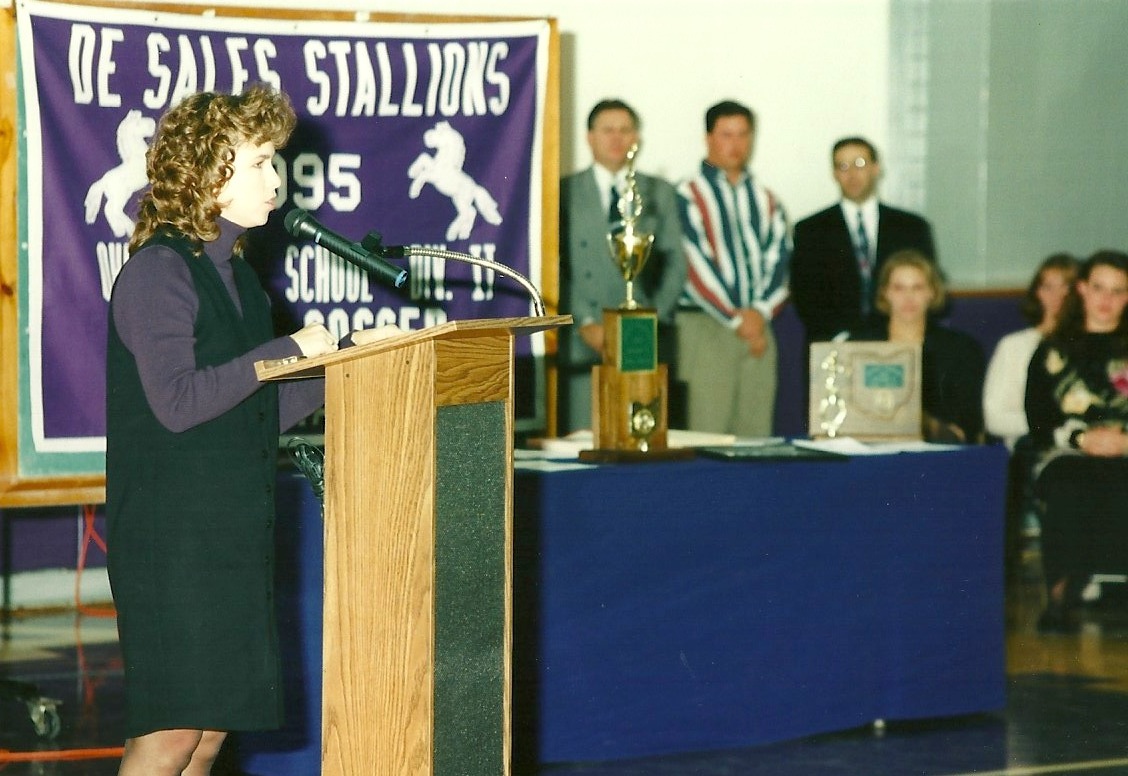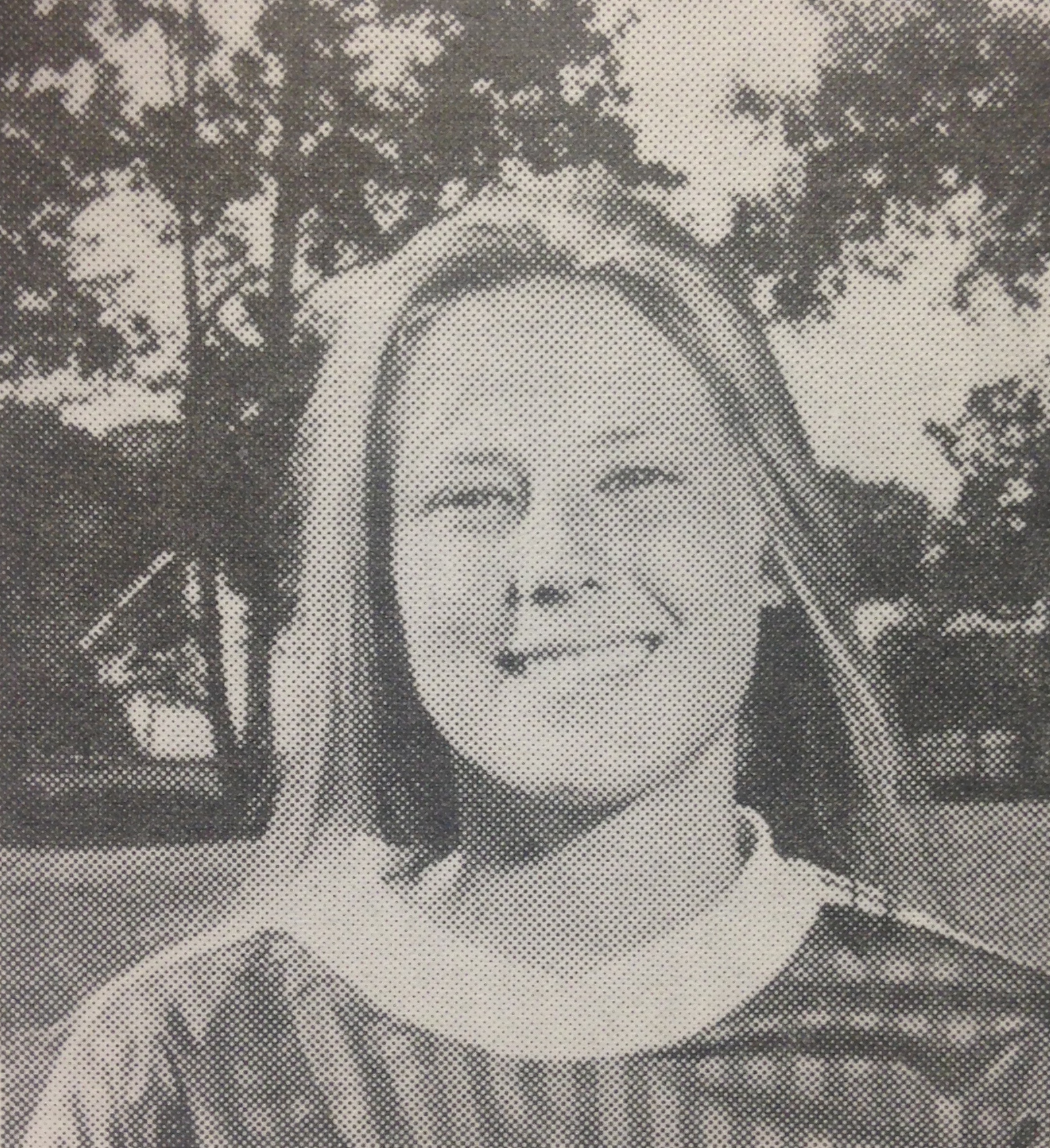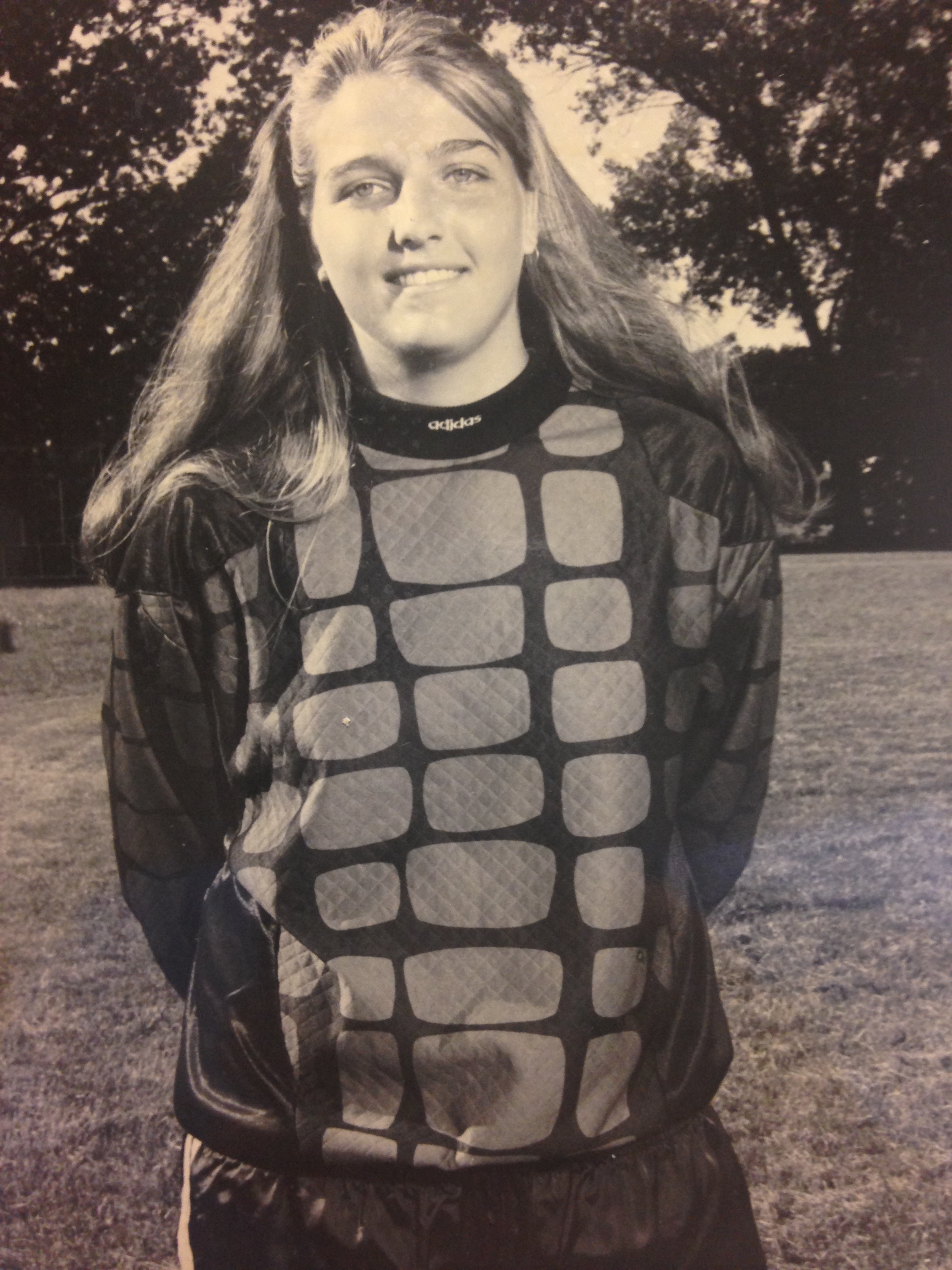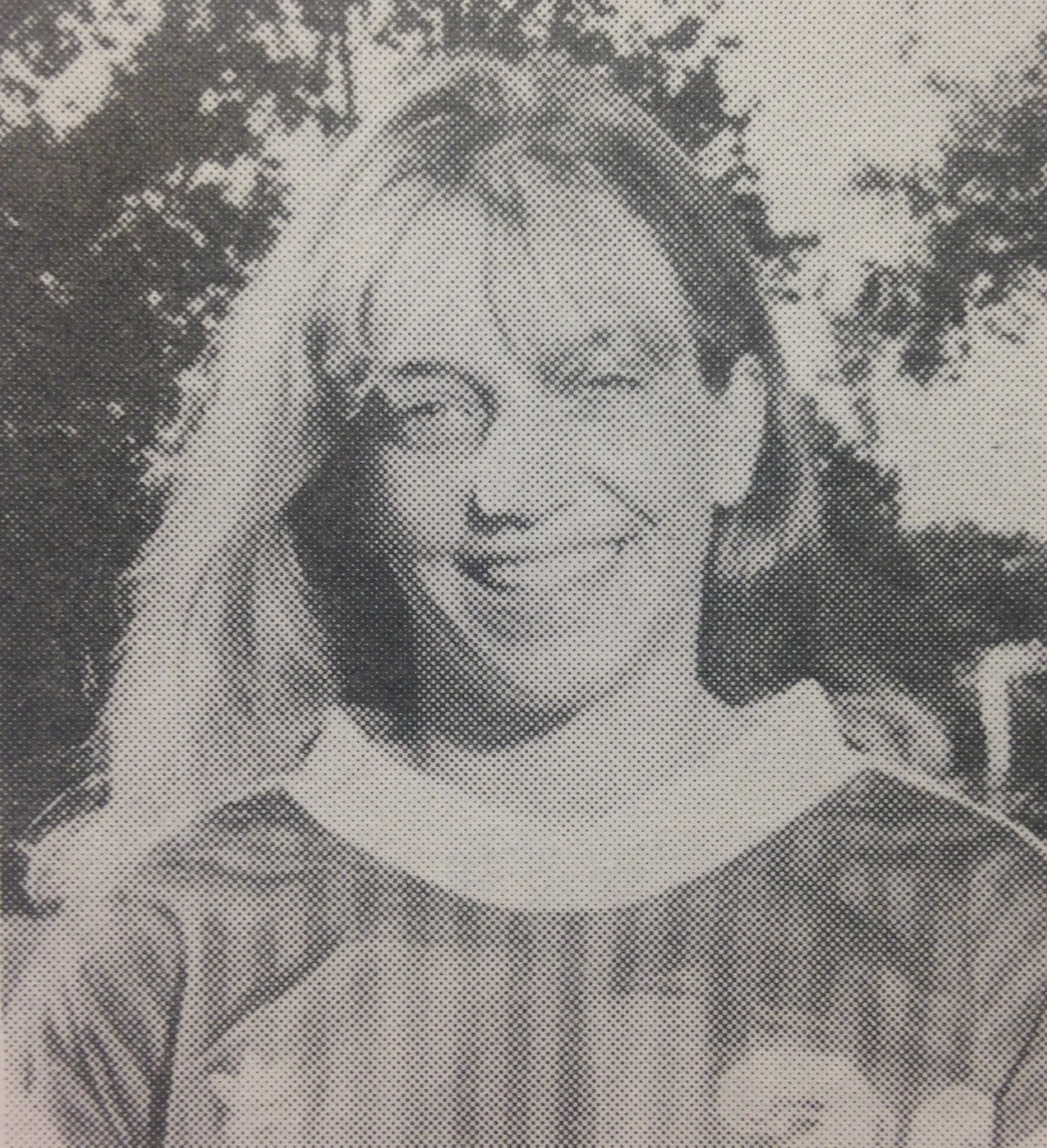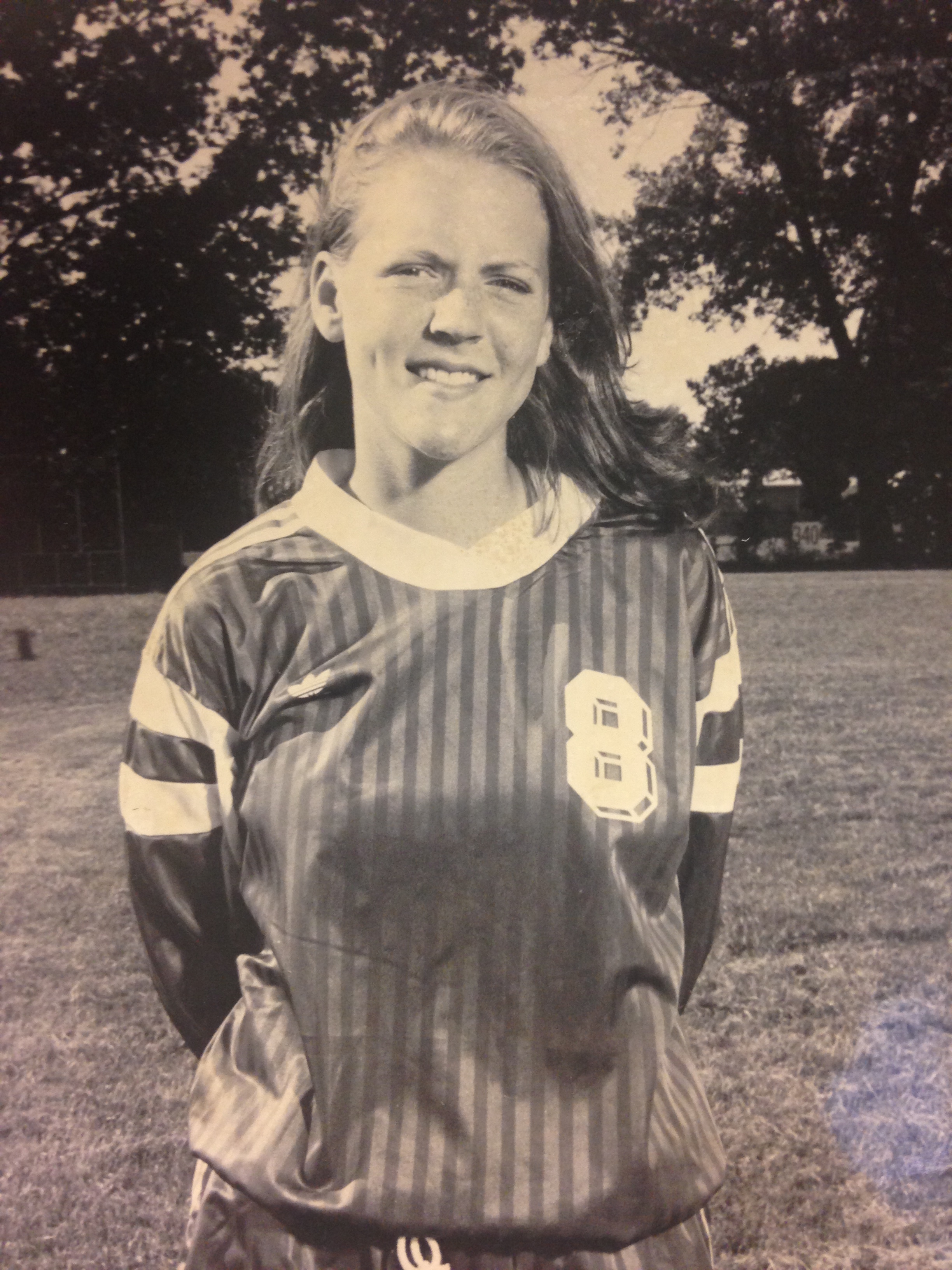 1995 SEASON QUICK FACTS
THE STALLIONS CAPTURED THE PROGRAM'S FIRST-EVER STATE CHAMPIONSHIP

IT WAS THE SECOND FEMALE TEAM TITLE IN SCHOOL HISTORY (1982 - GIRLS VOLLEYBALL)

DESALES BECAME THE FIRST GIRLS SOCCER DIVISION-II STATE CHAMPION, AS THE OHSAA ADDED A SECOND DIVISION BEFORE THE BEGINNING OF THE 1995 SEASON

THE 1995 TEAM SET A SCHOOL-RECORD FOR MOST WINS IN A SINGLE SEASON (20)

THE STALLIONS CAPTURED THE PROGRAM'S FIRST-EVER REGIONAL AND DISTRICT CHAMPIONSHIPS

THE 1995 TEAM OUTSCORED ITS OPPONENTS 73 - 7

THE 1995 TEAM SET A SCHOOL-RECORD FOR FEWEST GOALS ALLOWED IN A SINGLE SEASON AND POSTED 17 SHUTOUTS

MELISSA FOX LED THE STALLIONS WITH 26 GOALS AND FINISHED WITH 62 IN HER CAREER AND WAS NAMED FIRST TEAM ALL-OHIOM, THE THIRD STALLION TO EARN THAT DISTINCTION IN PROGRAM HISTORY

DESALES FINISHED THE SEASON RANKED SECOND IN THE STATE POLL IN DIVISION-II

THE STALLIONS ONLY LOSS CAME AGAINST WESTERVILLE NORTH, THE TOP RANKED TEAM IN DIVISION-II

DESALES RETURNED 18 LETTERWINNERS OFF OF THE 1994 TEAM, WHICH FINISHED 13-4-2 AND RETURNED THEIR TOP THREE SCORERS (MELISSA FOX, SARAH WALKER, SARAH AUSTING)

Co-Head Coach Molly Barrett '85 was a team member on the 1982 State Championship Girls Volleyball team
1995 REGULAR SEASON
(13 - 1 - 2)
@ Dublin scioto, (W) 3 - 0
Cincinnati McCauley, (W) 2 - 1
Olentangy, (W) 8 - 1
@ Kettering Alter, (T) 1 - 1
Dublin, (W) 2 - 0
@ Hilliard, (W) 1 - 0
Thomas Worthington, (W) 2 - 0
@ Worthington kilbourne, (W) 4 - 0
Pickerington, (W) 2 - 0
@ Grove city, (W) 1 - 0
Big walnut, (W) 4 - 0
Westerville north, (L) 0 - 2
@ Granville, (W) 8 - 0
@ Bishop Watterson, (W) 5 - 1
St. Peter's, (W) 5 - 0
Westerville south, (T) 0 - 0
1995 POSTSEASON
CENTRAL DISTRICT TOURNAMENT
Sectional Final
vs. Granville, (W) 8 - 0
GOALS: WALKER (3), SANTOS, ROND, EBERNEZ, AUSTING, BERRY
SAVES: HAMMOND
District semifinal
vs. Wellington, (W) 3 - 0
GOALS: BERRY, AUSTING, BRUGGEr
SAVES: HAMMOND
District final
vs. big walnut, (W) 3 - 1
GOALS: BERRY, WALKER, M FOX
SAVES: HAMMOND (6)
REGIONAL TOURNAMENT
Regional semifinal
at wapakoneta high school
vs. Lexington, (W) 6 - 0
GOALS: M FOX (2), SANTOS, J FOX, ROND, FRYE
Regional final
At medina high school
vs. bay village, (W) 2 - 0
GOALS: J FOX, M FOX
SAVES: HAMMOND (2)
DIVISION-II STATE TOURNAMENT
State semifinal
At medina high school
vs. chagrin falls, (W) 2 - 0
GOALS: M FOX, ROND
SAVES: HAMMOND (2)

GAME NOTES: THE TIGERS (21-0) CAME INTO THE OHSAA TOURNAMENT RANKED #1 IN OHIO AND AS ONE OF THE MOST POTENT OFFENSES IN THE ENTIRE STATE - AVERAGING NEARLY 6 GOALS PER GAME. MELISSA FOX'S 26TH GOAL OF THE YEAR, WITH 29:40 REMAINING BECAME THE FIRST TIME ALL YEAR CHAGRIN FALLS TRAILED IN A MATCH. JENNIFER BARR ASSISTED MICHELLE ROND'S GOAL, TO MAKE IT 2-0, WHICH SEALED THE VICTORY FOR THE STALLIONS.
State final
At westerville south high school
vs. Hamilton Badin, (W) 1 - 0 (SO 4 -3)
SHOOTOUT GOALS: FOX, BERRY, WALKER, HAMMOND
GAME NOTES: SOPHOMORE GOALKEEPER MINDY HAMMOND'S PENALTY KICK IN THE SHOOTOUT, COUPLED WITH A KEY STOP IN GOAL ON A PK ATTEMPT BY BADIN'S ERIN KRAFT, LED THE STALLIONS TO THE PROGRAM'S FIRST-EVER STATE TITLE.
1995 INDIVIDUAL AWARDS
First-Team All-Ohio
Melissa Fox - Midfielder (Ohio Player of the year)
(click on above name for individual profile page)
Third team All-ohio
Elise Berry
first team all-Central District
Elise Berry
Melissa Fox
Mindy Hammond
Katie Sutliff
second team all-central district
Leanne ebernez
first team all-central catholic league
Elise Berry (Defensive player of the year)
LEANNE EBERNEZ
Melissa Fox (offensive & Player of the year)
Mindy Hammond
Katie sutliff
second TEAM ALL-CENTRAL CATHOLIC LEAGUE
Kristin Brugger
Julie Miceli
Honorable Mention All-Central Catholic League
Sarah Austing
STALLION FORUM
We encourage team members, parents, alumni and/or fans to share their photos or favorite memories about the 1995 DeSales Girls Soccer team. Click on the button below to submit your favorite memory!
Share your favorite photos with us and we'll feature them in our online gallery. Please send your photos to Snyder@Desales.co.
STALLION COMMUNITY COMMENTS