2001 Football
Division-III State Runner-up
Record: 9 - 6
Head Coach: Bob Jacoby
Assistants: Kurt Murphy, Chad Williams, Ryan Wiggins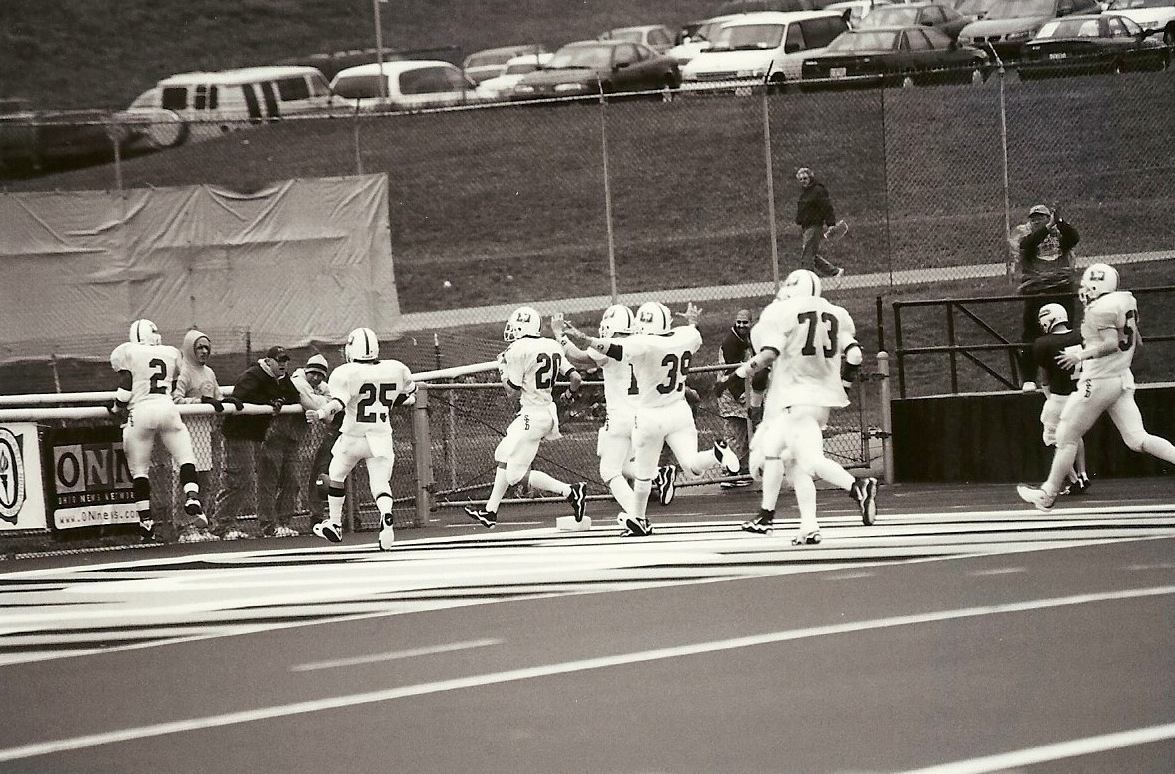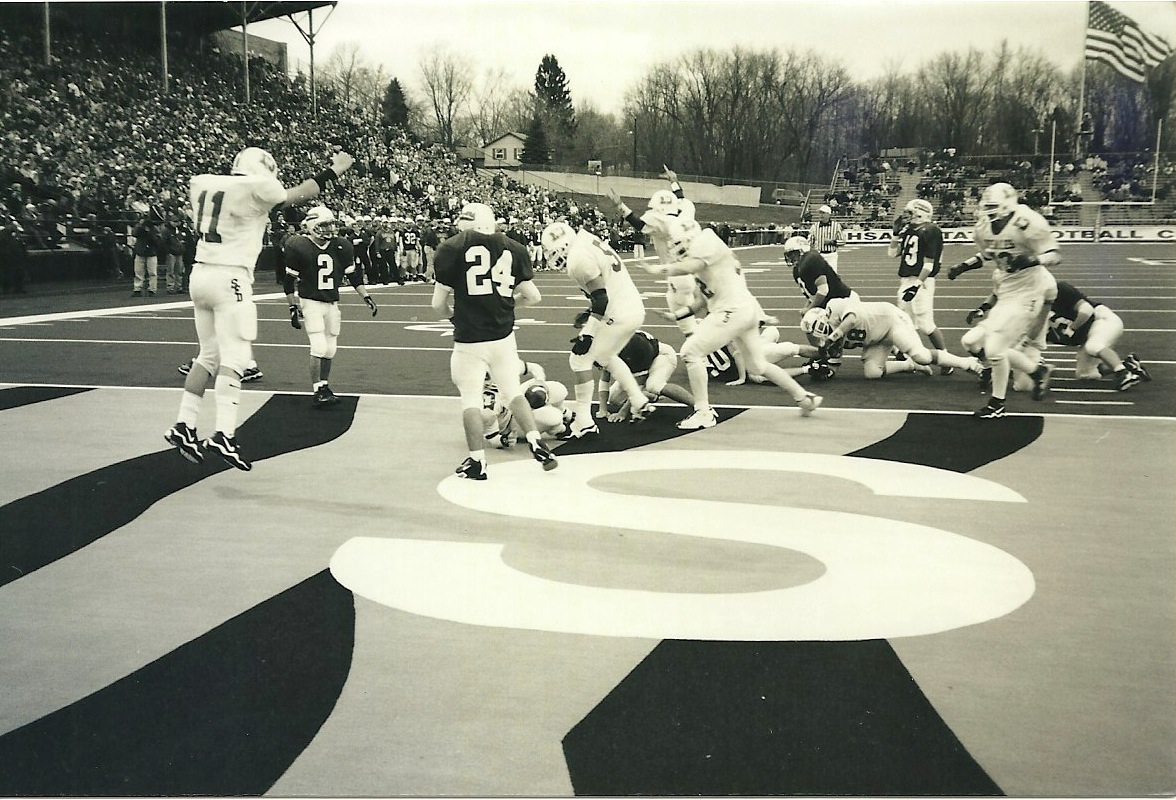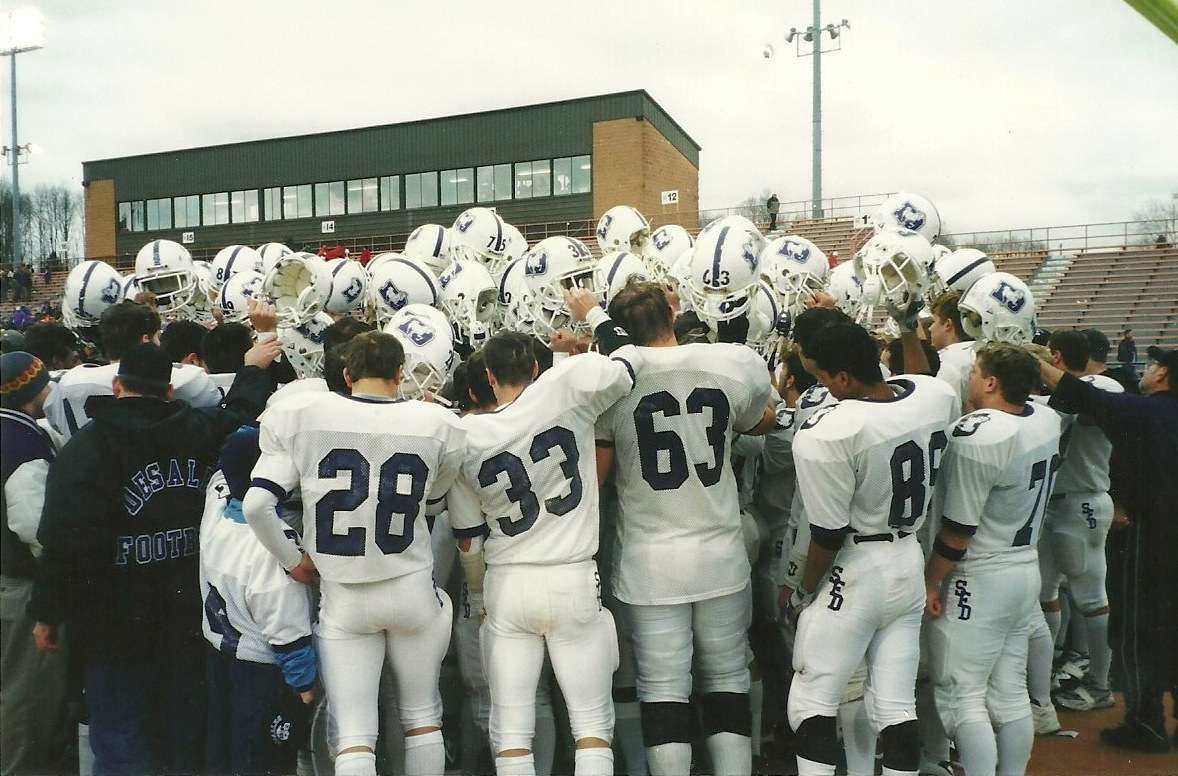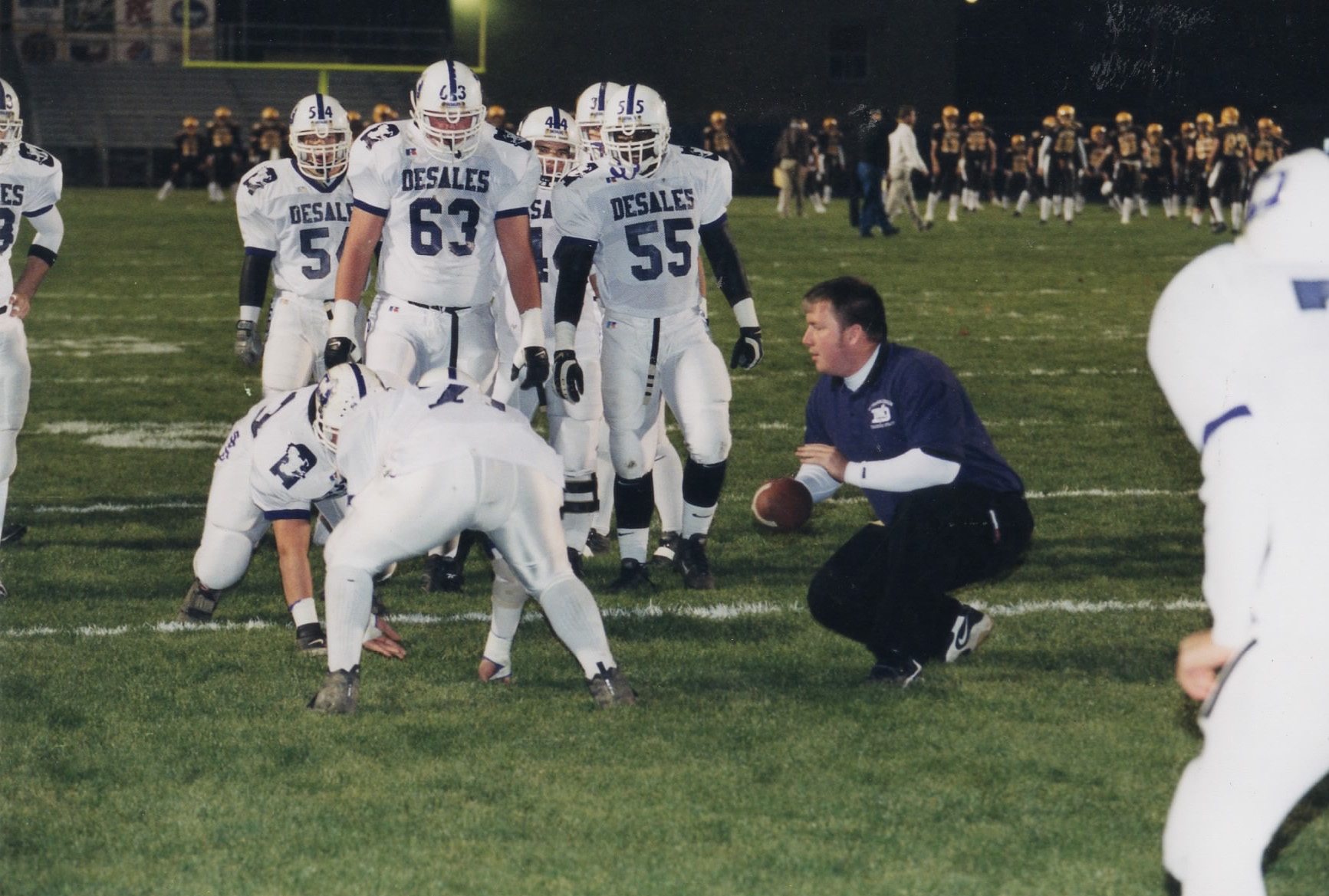 2001 SEASON QUICK FACTS
The Stallions played in their 6th state championship game in school history

DeSales won their 4th regional title since 1996

The Stallions qualified for the OHSAA playoffs for the 8th consecutive season

The Purple and White finished as the 8th seed in Region 11

DeSales lost 4 consecutive games to end the regular season, which was the longest losing streak the Stallions had since 1967

DeSales had the 2nd worst record of the 102 playoff teams in the state

6 teams DeSales played in the regular season qualified for the playoffs
2001 REGULAR SEASON
(5 - 5)
@ Worthington Kilbourne, (L) 0 - 20
Westerville South, (W) 20 - 7

@ Covington Catholic

KY, (W) 36 - 33
Painesville Riverside, (W) 26 - 7
@ Whitehall, (W) 27 - 6
@ St. Charles, (W) 35 - 28
Bishop Watterson, (L) 14-41
Cincinnati Moeller, (L) 10-20
University of Detroit Jesuit, (L) 16-28
Ironton, (L) 10-20
2001 POSTSEASON
Division-III Region 11 Quarterfinal
DeSales (5 - 5) vs. Steubenville (8 - 2)
Date: November 1, 2001
Location: Steubenville High School
Result: DeSales 28, Steubenville 8
Division-III Region 11 Semifinal
DeSales (6 - 5) vs. Canal Fulton Northwest (9 - 2)
Date: November 9, 2001
Location: Arlin Field (Mansfield)
Result: DeSales 28, Canal Fulton Northwest 14
Division-III Region 11 Final
DeSales (7 - 5) vs. Canal Fulton Northwest (9 - 2)
Date: November 16, 2001
Location: Sulsberger Memorial Stadium (Zanesville)
Result: DeSales 28, New Concord John Glenn 13
Key Stat:
DeSales jumped out to a 14-0 1st quarter lead thanks to two De'Wayne Penn touchdown runs (20, 5 and the Purple and White forced four 2nd half turnovers, including interceptions by Angelo Cua, Blake McCallister and Ronnie Smith
Division-III State Semifinal
DeSales (8 - 5) vs. Kettering Alter (10 - 3)
Date: November 23, 2001
Location: Evans Stadium (Springfield)
Result: DeSales 20, Kettering Alter 17
Key stat:
De'Wayne Penn out-wrestled a Dino Razzano pass out of the grasp of defender Bobby Getty with 7 seconds remaining and the Stallions took their first lead of the game, to conclude a 93-yard, 10-play scoring drive for DeSales, who advanced to their 6th state championship game.
Division-III State final
DeSales (9 - 5) vs. Mentor Lake Catholic (12 - 2)
Date: November 30, 2001
Location: Paul Brown Stadium (Massillon)
Result: Mentor Lake Catholic 27, DeSales 21 (OT)
2001 INDIVIDUAL AWARDS
First Team All-Ohio
De'Wayne Penn (left) - Running Back
Andy Wills (right) - Offensive Lineman
(click on above player name for individual profile page)
Second Team All-Ohio
Scott Wintering - Linebacker
STALLION FORUM
We encourage team members, parents, alumni and/or fans to share their photos or favorite memories about the 2001 DeSales Football team. Click on the button below to submit your favorite memory!
Share your favorite photos with us and we'll feature them in our online gallery. Please send your photos to Snyder@Desales.co.
STALLION COMMUNITY COMMENTS